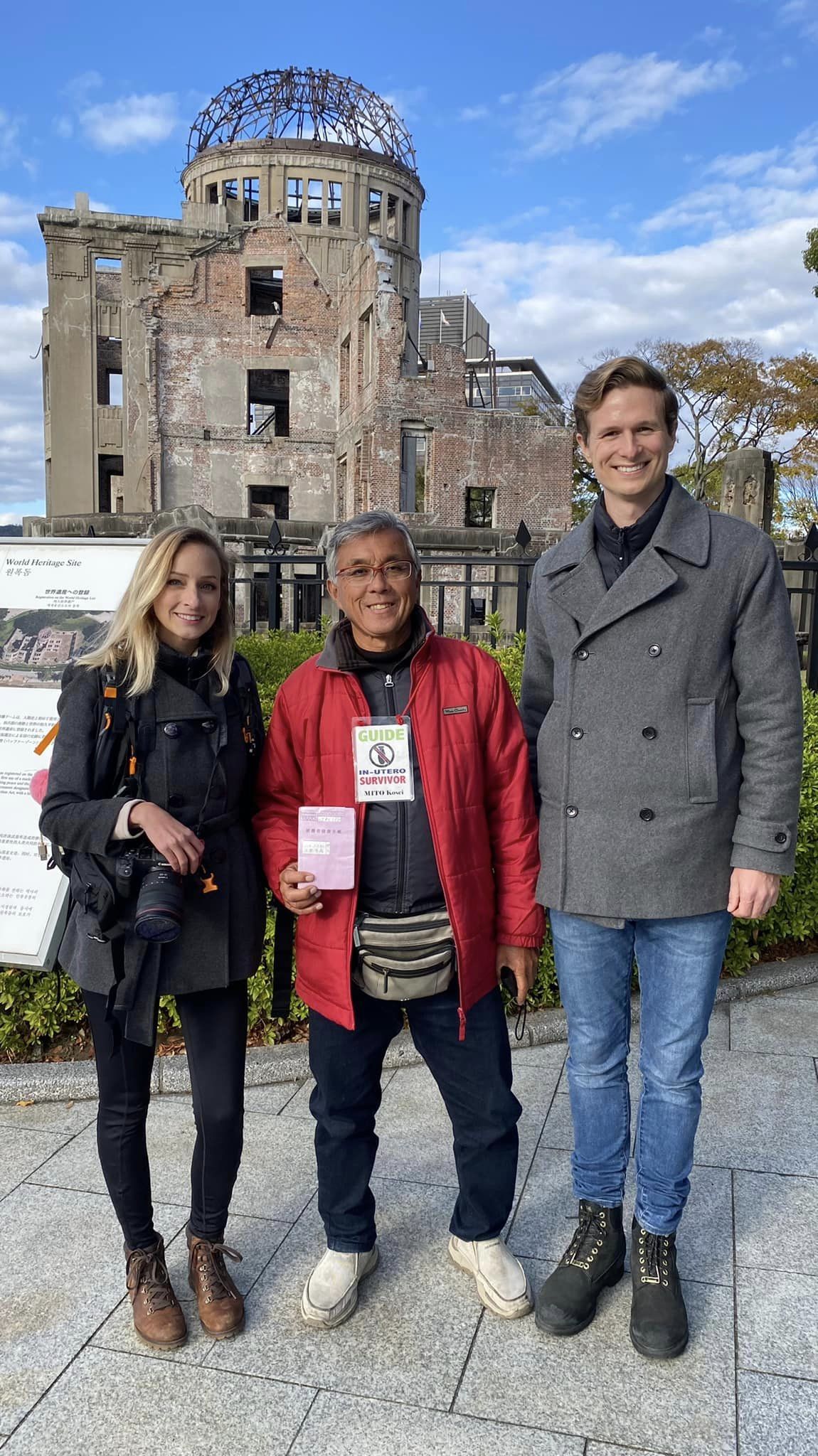 Hiroshima - more than it's past!
Our final city we visited in Japan was Hiroshima. It obviously has the history of being the first city where a nuclear weapon was used, but I'm really glad we went. It was one of those very impactful places that surprised us.
We stayed in a room in a local lady's house. She didn't speak a word of English, but we had full conversations over Google Translate between her and a fellow guest from Slovakia. She also had two cats!! (And any cat lover is a friend of mine, lol) 
Her house was located right by the Atomic Bomb Dome, which was right by the center of the blast and one of the few buildings left standing in Hiroshima. It was left as-is, serving as a memorial. Also near this was the Peace Park, a large park filled with a variety of memorials and its museum. The museum was one of the most interesting ones we've been to. It had pieces we'd seen in classes and history books, as well as things we hadn't heard of. It also gave us a different perspective on things because they shared the history from Japan's viewpoint, and gave information we certainly never got in school. It was a very somber but powerful experience.

We were also very lucky to meet and talk to one of the youngest survivors of the bomb. He was passionate about his stance against nuclear weapons (as many locals are), extremely informative, and a very friendly and kind guy. We also asked what he loves about Hiroshima. He said okonomiyaki (a type of Japanese pancake) and his garden. We asked if we could record some of this to share, and he happily agreed. We're excited to work on and share that!
Hiroshima has a lot more to it than its troubled past though, and we enjoyed exploring the very peaceful, modern city… plus they had Christmas lights up!

We did not stay too long, but we got to also see some of their shopping arcades, their beautiful riverside walks, a dining hall with tons of stalls for trying out the legendary Hiroshima okonomiyaki, and wander around the many quiet side streets!
And on our last day there, we met with a friend of ours from college, who has been a teacher in Hiroshima for 2 years. She took us to Miyajima Island, which you may have seen before because of a famous picture of a shrine gate ⛩ on the water. 
We explored the island filled with old architecture, deer, a cable car, delicious snacks (like maple soda, maple leaf cakes, & fresh oysters), took a cable car up the mountain, and then explored the shrine on the water! Before we parted ways, she took us to our first sushi-go-round, which was an experience in itself.
Then we caught our final Shinkansen to the Osaka airport and chilled there for a couple of days before taking off to the next spot!