A hectic, but warm welcome to Turkey!
Over Thanksgiving, we caught a quick flight to Istanbul!!! It is one of those places that I instantly fell in LOVE with. This is probably one of the most hectic and exotic places we've EVER been. From the moment we got in, we called an Uber that picked us up (after wandering lost around the airport for a while), and then the moment we got into the city… It was just nuts. We got in the night of a big soccer/football tournament, and the traffic was so bad we literally got stuck in the street.
Our Uber was stuck for so long, he ran out of gas. And then we waited some more until he called his buddy to pick us up and take us the rest of the way. I thought for sure this was a scam. You hear about them in this city, and of course are told never to switch Ubers, but we were just so tired and idk, dumb I guess.
It ended up working out. We made it to our Airbnb and met our host. He was super nice, made us tea, even tried chatting with us for a while, but we were SO tired. So we stayed up with him as long as we could and then got settled into our Airbnb. It was not particularly nice, but it was not bad by any means either. We quickly learned everyone smokes here. And while our unit was non-smoking, the building was not. And there was really no escaping this.
We stayed near Taksim Square and the end of Istiklal Street. All over there are bustling streets, booming music/car horns/people yelling what seems like 24hrs a day, fantastic food, shops and stores with strange goods, beautiful architecture, amazing history, and the best part – the people. Every single person since the moment we landed has been so helpful, kind, giving, and outgoing.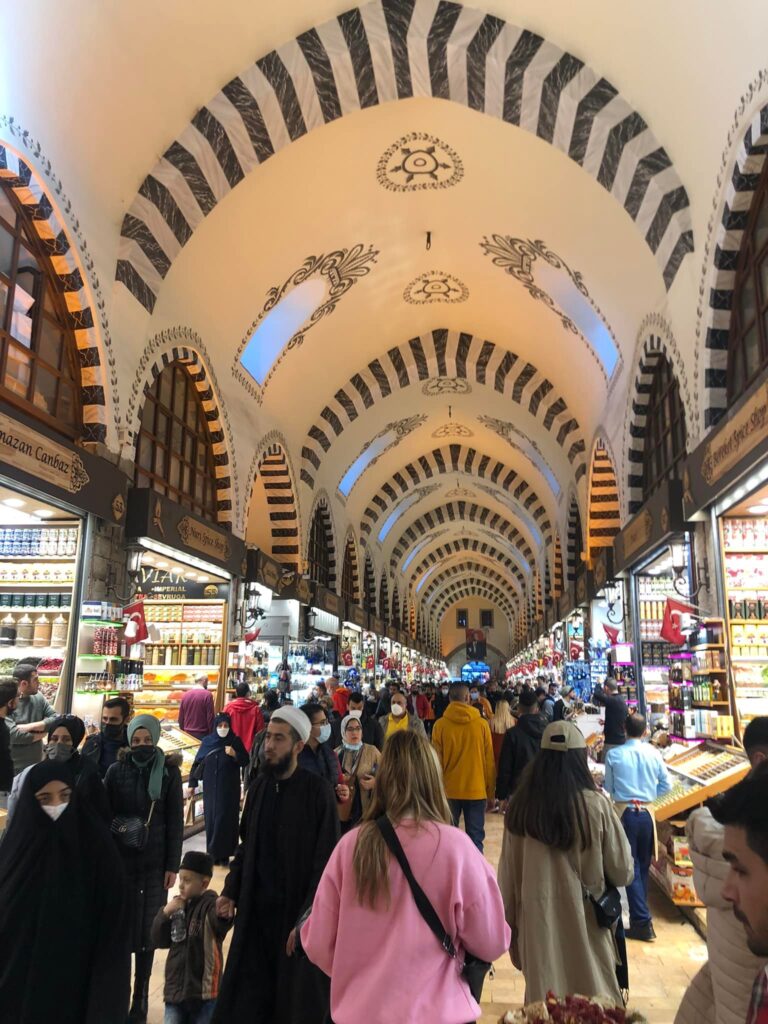 You instantly feel at home, welcomed, and a friend. Already, someone we bumped into gave us a little tour of his neighborhood, invited us in for a local apple tea (a lot like apple cider and it is SO GOOD!), and introduced us to his uncle who we chatted with for a couple of hours. They seriously asked for nothing… Then immediately after leaving, we got invited by someone else for tea again. I know there's a reputation here and I'm always a bit hesitant, but we've clearly been shown that most people here are just ultra-friendly.
Other than that, we've been enjoying poking around the city, the call to prayer that feels so surreal when its played, enjoying a few sights, trying all the food, drinking way too much pomegranate juice, and petting a zillion street cats – which everyone takes great care of, and they're all super friendly!
We only booked a couple of weeks here, but I'm thinking we may just have to stay longer. Lol