Journey to Australia's "Red Centre"
After Darwin, we set out on a drive to Alice Springs, which is about the halfway point between Darwin and Adelaide.

For this, we ended up renting a camper van. Within the cities getting a car is generally cheaper, but dropping anything off in Alice Springs came with a HUGE charge… except camper vans! I guess enough people travel with them that there was no charge for a far away drop off. We got our car, and went to the store to load up in preparation for the long drive across the Outback!
We had to make this drive in just 3 days over the weekend! We broke it up into 3 approximately 5-hour sections. We drove through miles and miles of "bush," which was actually pretty cool because there were millions of termite mounds—I mean millions. It was pretty funny that near the roads, people would dress them up like snowmen too.
Our first stop was in Daly Waters, which was pretty much what you'd envision when you think of the Australian Outback: a small town with a few vagrants, a bar, and a single gas station. We only stayed a night in a small room, which was nice enough. Although it did ooze goo from the floorboards lol. 
Our next stop was in a place called Tennant Creek, which had a pretty nice campervan site, but the area around it was well-known for a high level of crime. We went on a short hike to stretch our legs, and the ground was literally made up of broken glass gravel. That said, we felt totally fine there.
After a lot of driving we got to the "red centre," and we FINALLY made it to Alice Springs, where we stayed for an entire month. Alice Springs is a town of about 25,000 people, and the nearest city is about 1,000 miles away. So, it's truly in the middle of nowhere.
Our Airbnb was like a mini-house on a nice older couple's property with a yard. It was SO nice and comfortable. I think it is the cleanest place we have ever stayed. The owner very kindly gave us a 50% discount on our stay too! I assume because business is slow nowadays with all the lockdowns still ongoing.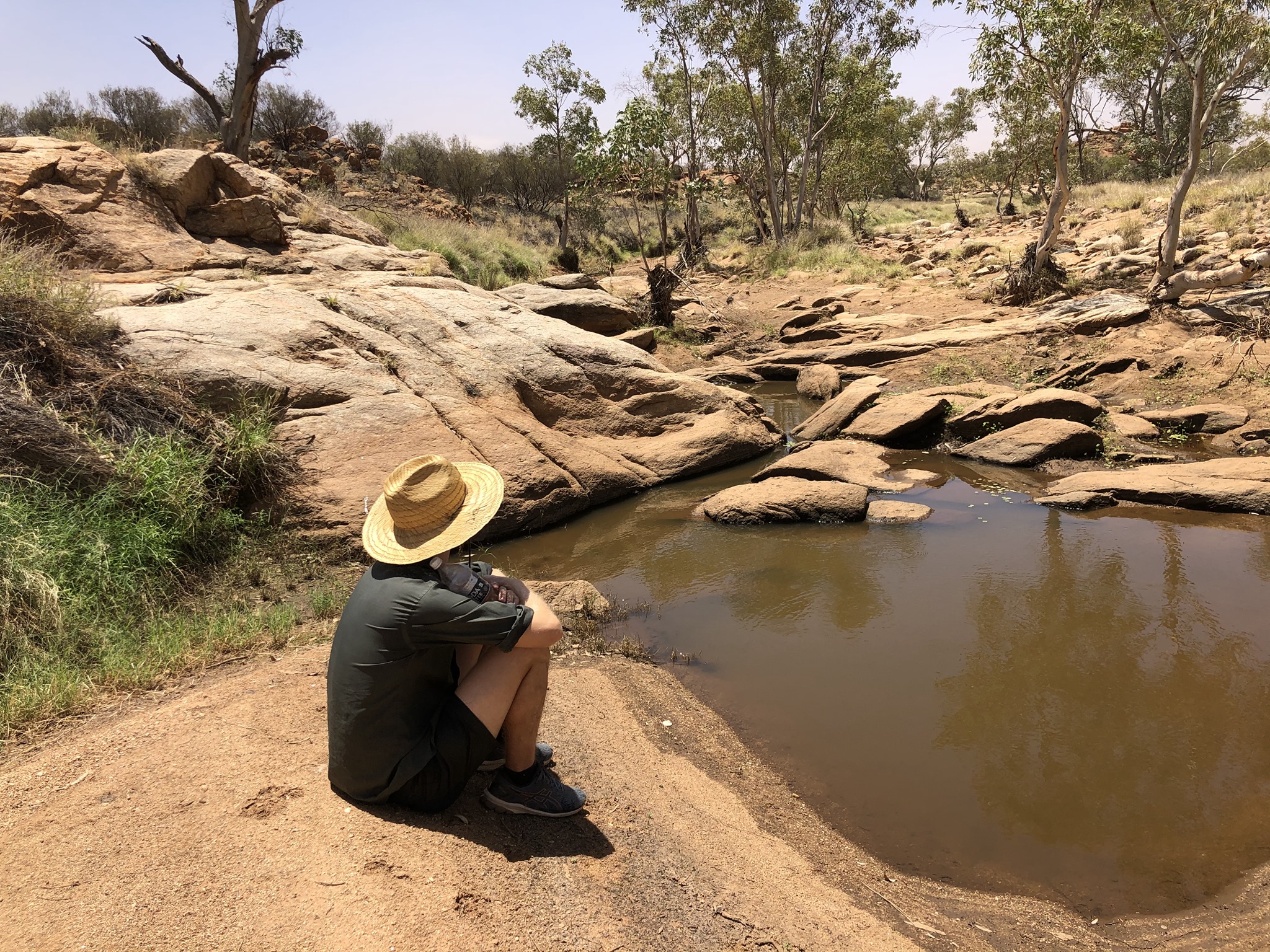 It was a great stay because the vast majority of our days there were brutally hot (usually somewhere between 100-108F). Fortunately, it was not humid at all, so the heat almost wasn't as bad as Darwin's. Alice Springs has tons of hiking trails, which we spent most of our free early morning time on. We did a couple of mountain trails, trails between gorges that are home to sacred Aboriginal sites and rock art (they requested no photos – sorry, guys!). 
While we enjoyed the area and desertscape a lot, we had the hardest time finding any wildlife, besides the millions of flies constantly trying to make a beeline for your nostrils, mouth, and ear holes (you literally had to buy nets for your head to prevent them, lol). So that was a huge bummer!! I had always read there is SO much life here… We would explore in the middle of the night, drive to known wildlife sites, find watering holes, went out after the rains… Nothing!! Nada! (Minus some cool wallabies, zebra finches, galah parrots, and a gorgeous blue fairy wren). 
We were really hoping to get our reptile fix in, though; they're supposed to be incredibly common there. Guess we need to up our herping game next time. 
Overall, we've really enjoyed our time here in Alice. It is the most quiet, peaceful place we have been. I didn't even think it was possible to have somewhere with this level of stillness and remoteness. And with all the planes grounded, we didn't even hear those going by… it was just… idk. crazy!
So in our last couple of weeks in Alice Springs, we had yet to book a car for the remainder of our planned drive to Adelaide. So I started my search for a car… like Darwin to Alice, all of the companies charge ~$1500 for a one-way drop-off fee on that route (this is on top of a ~$1000 rental with limited miles). Guess they really don't want you taking their cars out through the harshest part of the outback. 
This took me back to searching for a campervan again (no ridiculous drop fees) and they were all completely booked up… except for one. I found a single availability for a relocation (relocation basically means they let you take their car free and give you "x" amount of days to get it to the next location) BUT it was an old and unreliable model of a van.
Not really wanting to risk breaking down in the harshest part of the desert, we reconsidered our options… even though I was bummed at the idea of not completing our route. While researching, we realized the border to Tasmania, somewhere we really wanted to go, was reopened!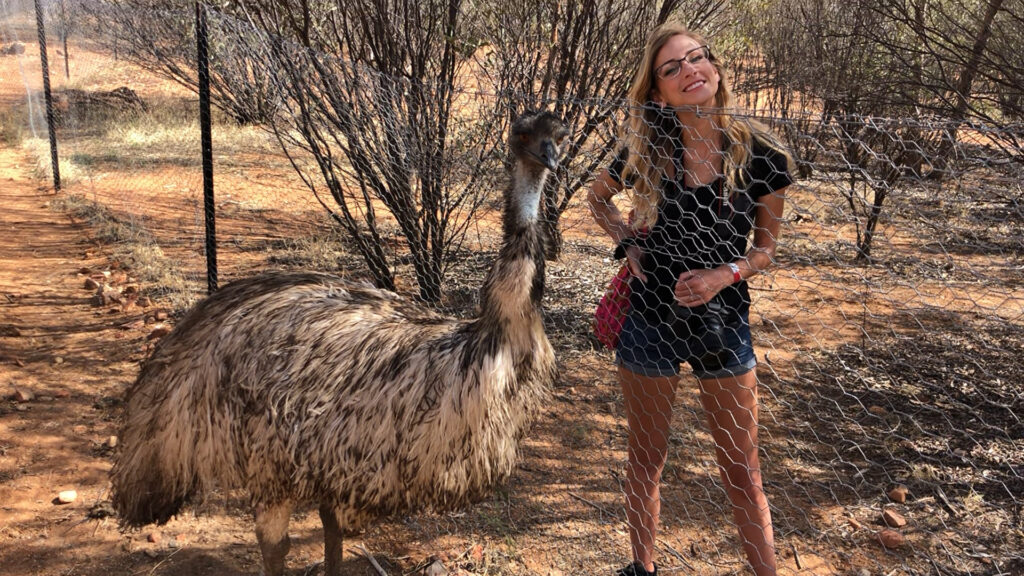 We ended up booking for Tasmania, and it ended up being a blessing in disguise because just 2 days later, South Australia (where Adelaide is) ended up getting a COVID flare-up, and everywhere closed their borders to it! So we would have gotten stuck there AND stuck in another lockdown!
Anyways, we have a couple more updates from Alice to post. So stay tuned!