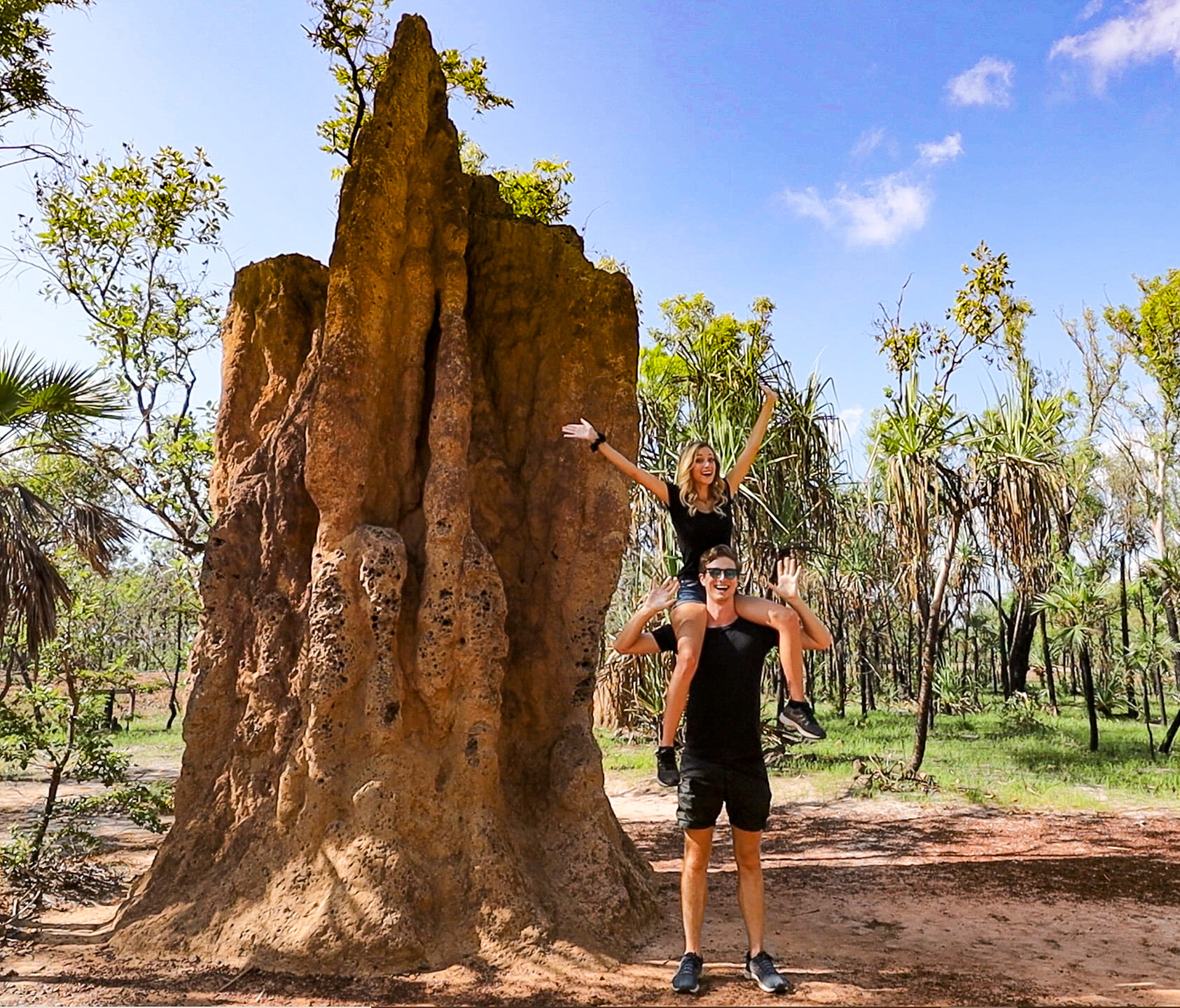 Exploring more of the Northern Territory...
A few posts incoming (maybe over a couple of days)!
We revisited Darwin and spent about 3 weeks there, with the intention of driving across the entire Australian Outback (about 2,000 miles) to Adelaide. That didn't exactly happen, and our plans took yet another turn, so read on if you want to know what happened instead!
Darwin was a fairly relaxing trip, minus the first couple of days when the hotel had a little booking mishap. Oh I got SO mad! They overbooked our hotel so they had no room for us, downgraded us onto a way lesser one. We had to make our way there ourselves because they refused to help us. We sucked it up and stayed there a night before having to check back into our original hotel – and then they refused to compensate us for the downgrade, our ride, or even offer so much as an apology. They were even rude about it.
And it was that moment… I completely lost my cool. So… lady, if you ever see this for whatever reason, sorry I lost my temper. But in all fairness, I should not have had to argue to be compensated for the hassle. I did eventually get refunded though.

At least the hotel was only for a few days… the Airbnb we stayed in was an awesome spot and huge. It was a British guy's apartment… and it just felt so cozy and homey. Super tasteful decor in my opinion!

Last time we visited it was the end of the wet season; this time was the end of the dry. Most people much prefer Darwin in the dry season, but we did not! It was even hotter than the last time, and there were far fewer animals around, except for maybe the MASSIVE water buffalo that scared the living crap out of me when I looked up and made eye contact. 
We spent a lot of time revisiting some of our favorite spots like the waterfront, Fogg Dam, and Litchfield National Park. We really wanted to make it out to Kakadu, but it just does not work with our schedule. Maybe one day… then we did a couple of new activities like visiting the local art and natural history museums… Which were both pretty cool!
We also did the jumping crocodile river cruise, which was awesome. It's a cruise located on the absolutely crocodile infested Adelaide River. 
If you haven't watched it, you basically go out on a guarded boat and a professional (at least we hope he is lol) dangles food over an absolutely crocodile-infested river. It was a bit spooky because I swear, those crocs were hunting you, just hoping the boat sunk! Their eyes would pop up over the water and just stare….
Other than that, the heat and Alan's insane amount of work kept us in a lot, where we prepped to make it feel more like Halloween and watched plenty of Harry Potter and spooky movies.
More updates coming soon! Sorry I have been a bit slow with them. Stepping up to the videos I think is cooler in the long run, but very time consuming!