The Matterhorn treated us to a magical experience!
After Interlaken, we visited Zermatt, where the very famous Matterhorn is located. (You know, that mountain on the Toblerone chocolates) We decided to visit for just a few days because it has been a must-see for Alan!
We caught a train from Interlaken (after a mishap that cost us… ugh) and then hopped on a bus because the train line was out for construction for a large section of our ride. Then we arrived in the town, which is pedestrian-only! I had no idea, but I love it already!
Our Airbnb is cutely decorated with a retro Swiss cabin aesthetic. It also came fully equipped with both a raclette oven and a fondue pot.. So obviously we went straight to the store to pick up some goodies and ate copious amounts of cheese. (We even show how to make Swiss fondue in our video!) 
Then the day after getting there, we decided to go on a hike that was supposed to have some amazing views of the Matterhorn. And while out on the trail, it SNOWED! It was a LOT of snow too! It was absolutely magical!!! We were far out in the mountains, in this tiny little Swiss village, it was dead silent… and then we got a little snowstorm.
We were probably ill-prepared and maybe, just maybe should not have been out there while a snowstorm was blowing in, but we pretty much decided to turn around and not reach the endpoint. Ya know, so we didn't get lost and freeze to death. The whole hike back was us laughing about our bad insulation and getting snow stuck everywhere.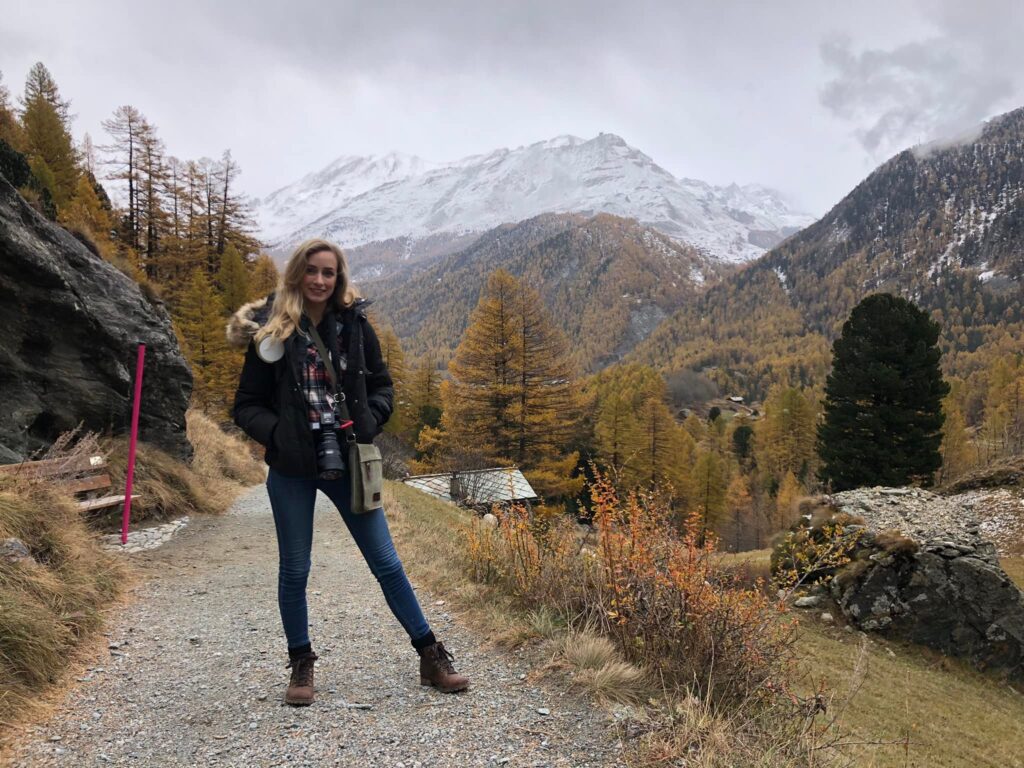 We were definitely expecting a little more fall, but instead got almost a week of playing in the snow and slipping like crazy on ice when it started to melt, lol. Having lived in places that get no snow, we spent most of our time there hiking and frolicking in the winter wonderland it was… making snow angels, hiking around (one we got super lost on and our toes were NOT happy by the end of it!)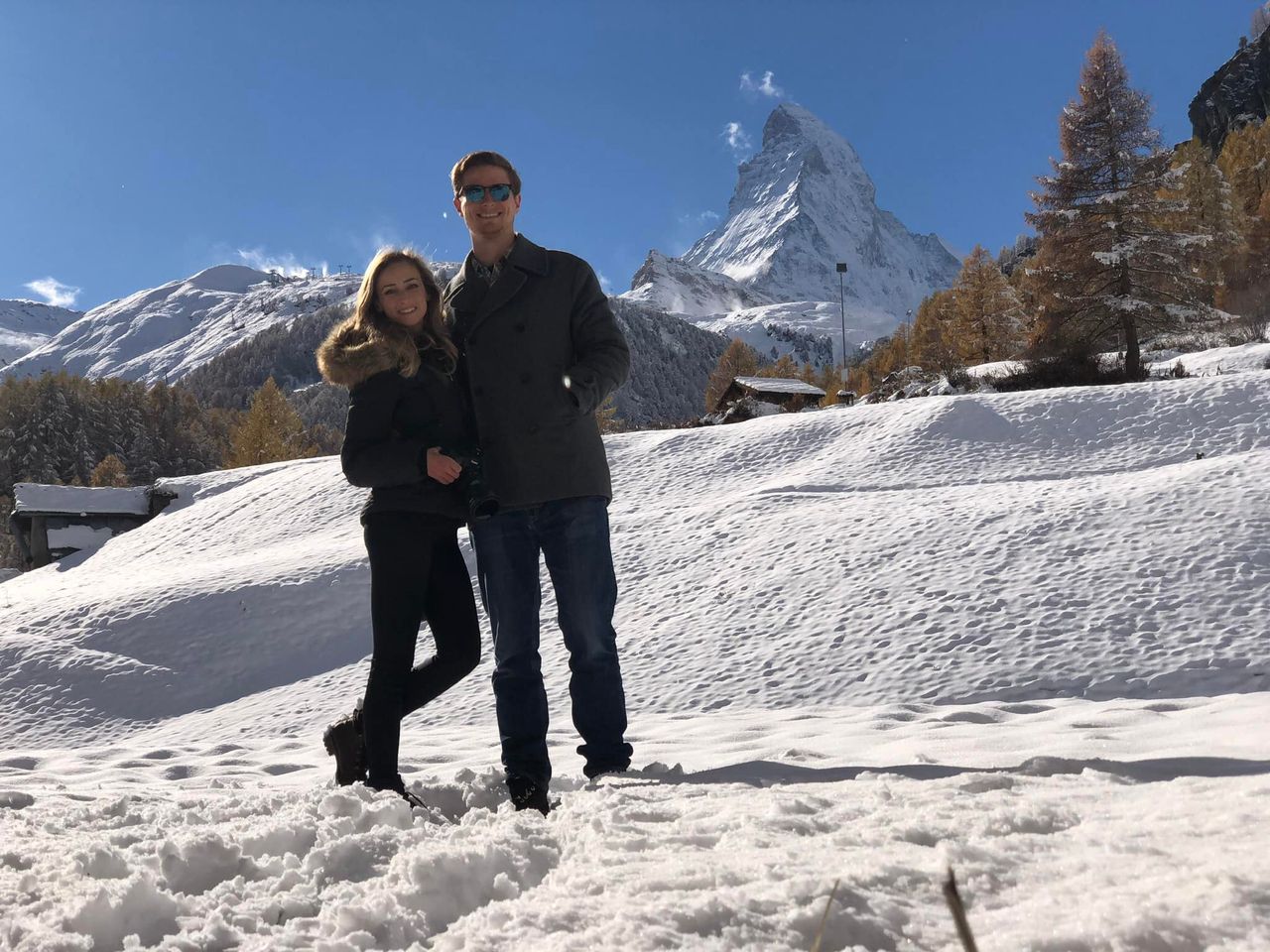 And we didn't get to do much else… pretty much everything was closed because we showed up at the peak of the low season! (Too snowy for hiking, not snowy enough for skiing – not that I know how to ski, lol) Either way, we had a blast and the snow on the remaining fall colors was stunning. Bright white snow on golden pine trees and lined by shale roofs.
Seriously, Switzerland has been a dream!!