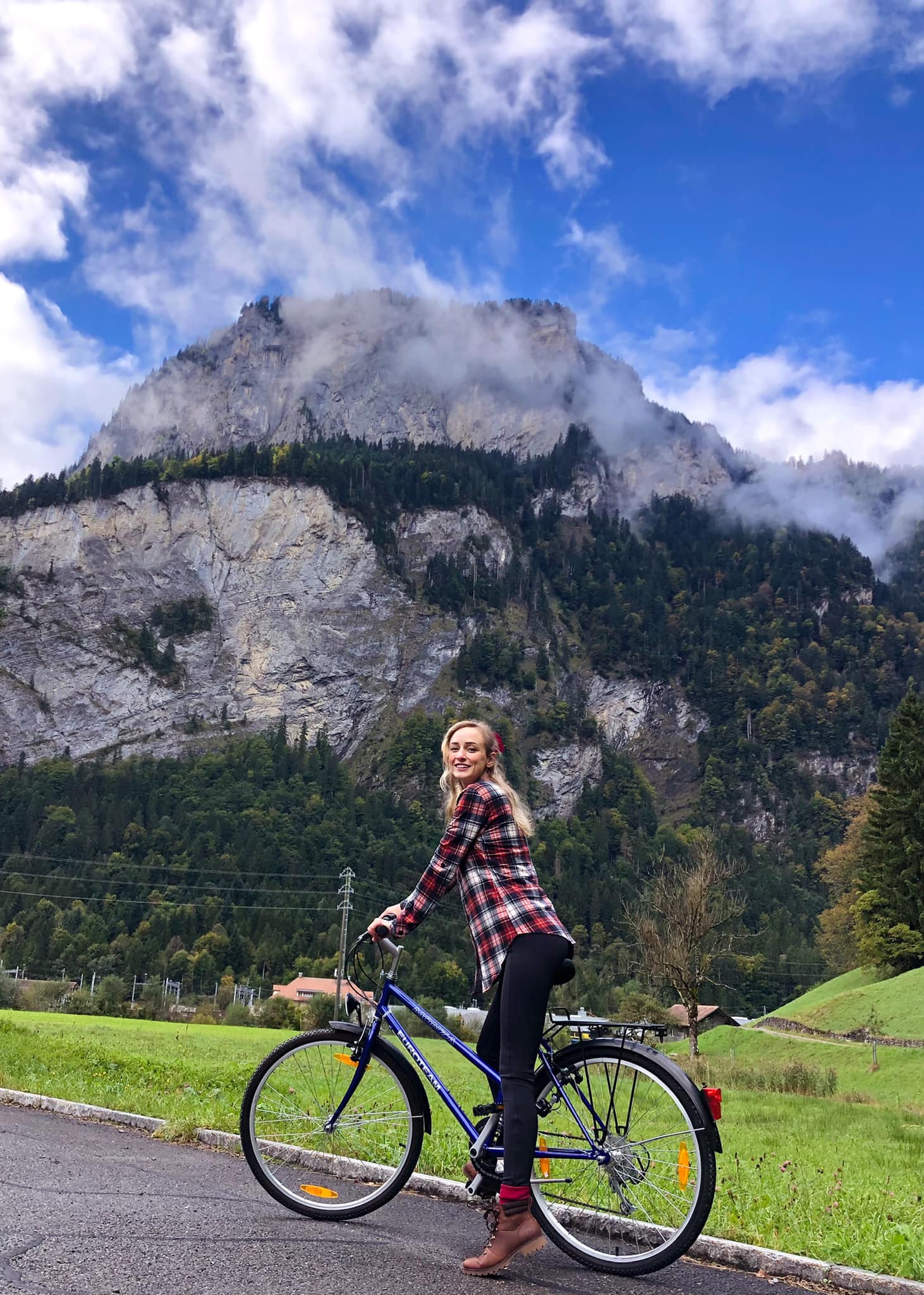 One of the best things we've ever done....
If you have been traveling recently, you know that a lot of destinations are still quite limited. Especially multi-country, because if you visit some places, it closes the door to others, there are waiting periods, etc. etc.
If you have been keeping up with us… you know that we've been running around like crazy lately with all these restrictions, changes, weddings, limitations…
So we were deciding what to do after Costa Rica. And in part, our decision was being made based on health tourism.. (I found an odd lump in my throat!) We were about to go to Banff, Canada, somewhere we had never been… but then our search returned… an *amazing* deal in Switzerland… hard to pass that one up! Only $300 to fly there and $1800 for an entire month in an Airbnb?

Yeah, we were sold. So on to Switzerland we went!
And we got on yet another amazing flight. Covid restrictions I guess are still pretty wacky. We found ourselves among about 20 other people on a huge Swiss Airlines plane!! Once again on a huge long haul we had our own rows! Sweet! And to top it off? Swiss Airlines has amazing, flat (and cute) seats… I don't think I have ever been so comfortable. Their service was top-notch too. They sent us off with TONS of Swiss chocolates, I guess they had a bunch leftover from the flight.

After our surprisingly relaxing flight, we made it to Switzerland! And from there we had a couple more hours of travel by train.. Which if you know anything about Switzerland, probably offset a lot of that cost savings hahaha. But it was a pleasure. We arrived at the little town we were staying in, Gsteigwieler, just as it was getting dark (and saw.. A maybe rabid porcupine?). The town is conveniently located just a few minutes outside of Interlaken, and somewhat near the train lines to get to the Lauterbrunnen and Grindelwald areas!

And then we met our Airbnb host, and the Airbnb was SO cute! An entire floor of a Swiss Chalet. Wooden beamed ceilings, tons of heaters, amazing views… gosh it was a dream. The only con? Well, three actually hahaha. 1. The ceilings were too low for Alan's height… he hit his head a lot during our stay hahaha. 2. We had a mouse friend, which was not a huge deal, but it foiled our attempts to catch it again and again. And 3. Gsteigweiler was up a rather large mile or so long hill to get to Interlaken or the trains, and had limited bus services. Luckily we did qualify for the free transit cards within Interlaken though!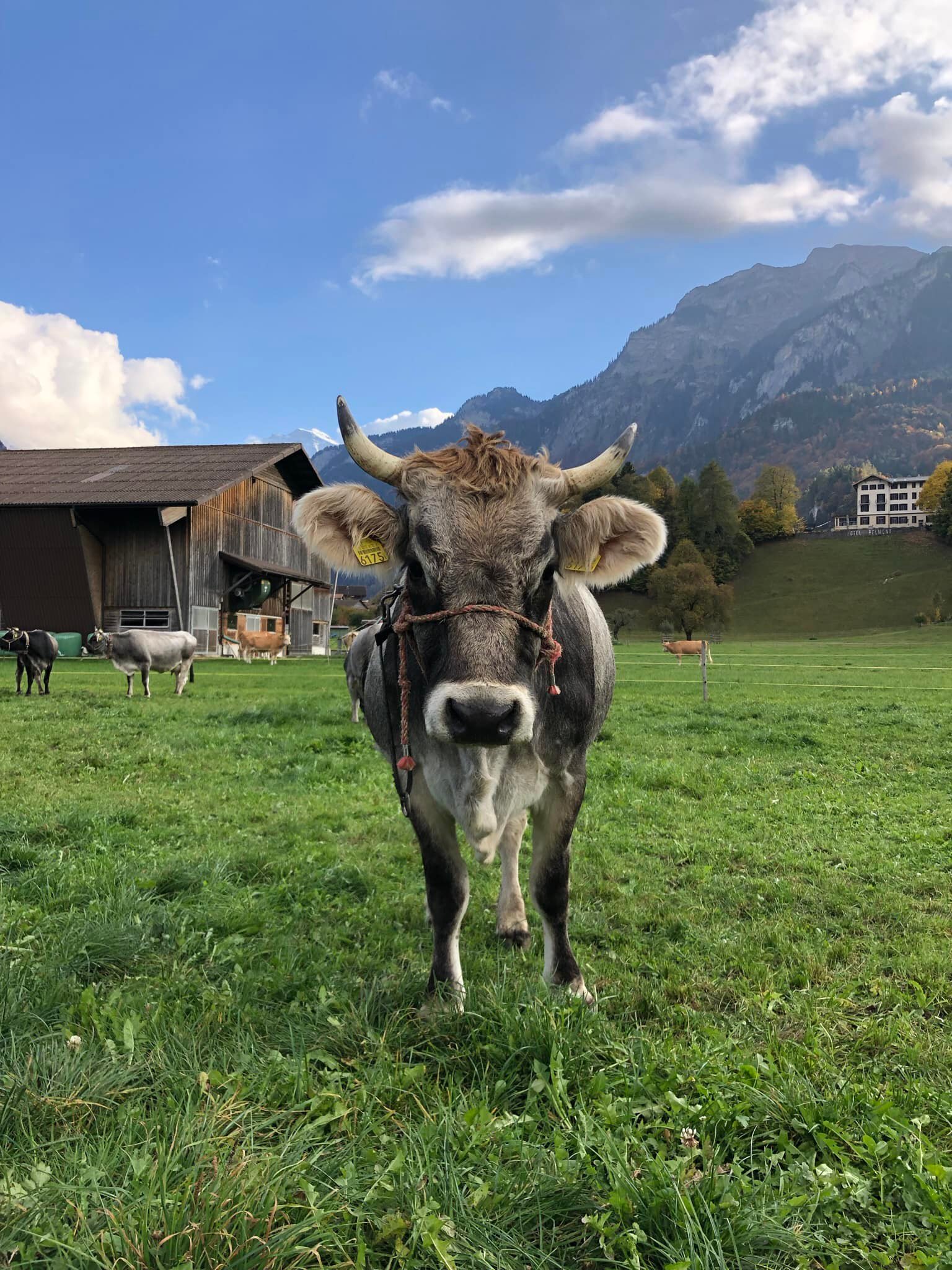 Prior to coming I had decided I wanted to get bicycles to get around to save on the heinous transit costs here, so I had found a secondhand store to get some that weren't $1000 each. So our first day in, we went down to this shop. We found a couple at around $300 total. They were not by any means nice, but they did the job! We hooked up our bike lights we purchased before coming to stay legal while biking here and took off! (Also a HUGE thank you to Jeremy, one of our YouTube subscribers, who gifted us the cost of the bikes to use for our time there… I'm honestly still taken aback by that level of kindness. And it saved us so much on those Swiss train fares) We had also discussed biking with our host before coming and he so kindly made a space for us to keep them!

And we had a great time biking around… until we came to the realization that Switzerland, even in the valleys, is FILLED with mountains. That first bike up into that hill in Gsteigweiler? Yeah.. Alan was sooo mad at me. Hahaha. 
So I would be lying if I said it wasn't a challenge at first. I might have regretted it for a moment… but slowly, it became one of our favorite things we've ever done. We got in shape from all of the biking, and we did it FAST. And we biked all over because Switzerland does have incredible infrastructure for biking and hiking. We got to explore Interlaken, the surrounding neighborhoods, both lakes in the city, Grindelwald, Lauterbrunnen, and a few other villages and nature spots. (Unfortunately Lauterbrunnen, which was supposed to be easier to get to, was all on foot due to a construction project though.)
It was honestly just so cool and special to see Switzerland this way… especially with my Swiss heritage – from this region (Bern) actually! Of course it's also Autumn… and everything is that much more incredible with the fall colors popping.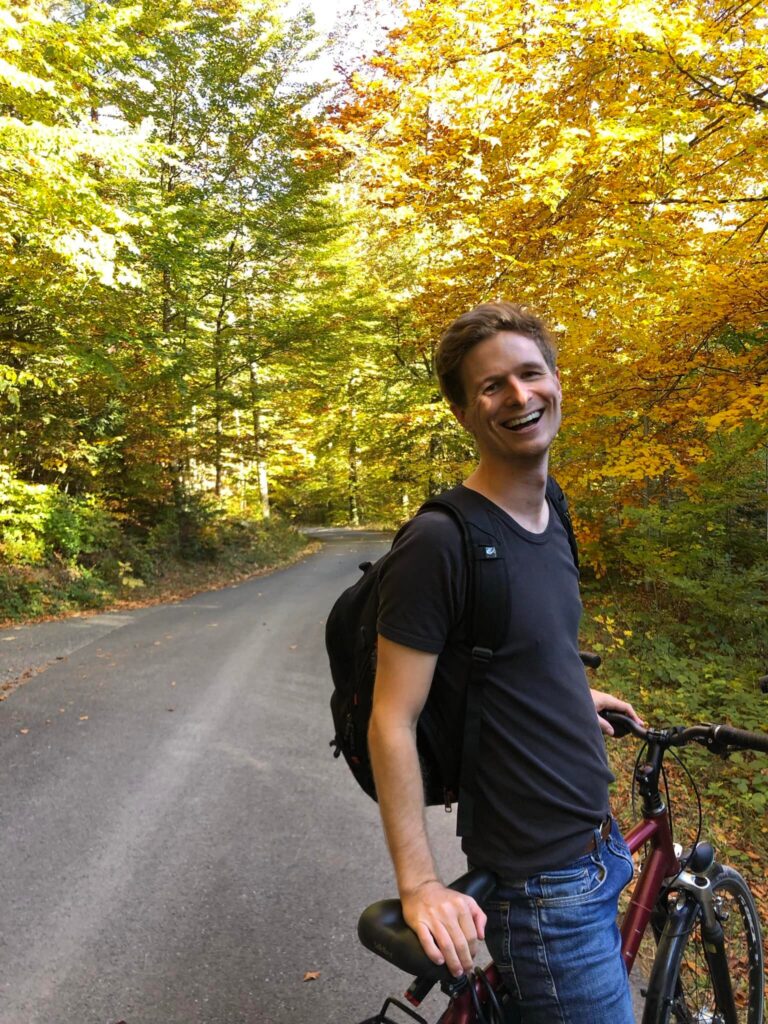 I think our videos are a nice summary again, so I won't write too much about the specifics, but here are some photos.

Oh yeah, and a quick blurb on that lump I had found… it was all resolved within a week. It turned out I had just lost a bit of weight and have a weirdly shaped spine bone that was kind of poking through and showing. So nothing is wrong, I am just a little anatomically weird! And huge praise to the Swiss healthcare system. Supposedly it's "expensive"… and ok I guess it is, but not compared to the USA. I was able to get to a doctor at a travel health clinic, into a ear, nose and throat specialist at the hospital the same day, a full exam, nasal endoscopy.

The following day I also got a CT scan, and then an appointment with my results a week from my first doctors visit. All for $1000. (Before insurance!) I was blown away!


Anyways, catch ya in the next one!