What we loved... and didn't love here!
So, where could we go to avoid crowds, COVID travel restrictions, and get a little more into nature instead?
Costa Rica!!!
Another destination that has been high on my bucket list, especially since I seriously considered doing a study abroad program there for Spanish. It didn't end up happening… I didn't have a lot of money in college, and it was just a bit too far out of budget, but it has been somewhere on my mind since!
We caught a short 2-hour flight from Mexico and took off for Costa Rica. We decided after landing to stay one night in San Jose so that we did not have to make the long drive to our final destination at night – as we've heard again and again that driving in Costa Rica can be a little dicey. It was a simple stay, and after a walk around to find some cash, we were ecstatic upon finding that there are sloths on the money here! The following morning we picked up our rental car, with a discount from another blog (thanks y'all!) and took off on our first drive in Costa Rica – which was way better than expected? I mean the roads are better than the ones in a lot of the US!
We drove along and had decided to stay in La Fortuna, a small, popular town near a lot of hiking trails and tourist activities. We got to our Airbnb, a small unit near our host's family home on a beautiful plot of land with frog ponds and a patch of forest our hosts had built up and owned. You could see the volcano from the front porch, the town was walking distance, they had cute pups, and a tiny nature area nearby.
I won't go too in-depth because I think our videos covered just about everything notable we did there… but we very much enjoyed our time exploring the jungles and getting to know some of the very friendly locals (including a few dogs, lol). 
Most of our weekdays were spent poking around town, meeting friendly street animals, eating at our favorite soda (what they call restaurants here), and visiting the little nature preserve (which after doing a tour, the owner gave us permission to visit on our own when we wanted). Oh, we had a little sloth friend that hung out in the trees just by our place!
Every weekend we made the point to do a new trail. Each was covered in our videos, but to sum it up here we visited:
Arenal National Park – There we found some cool wildlife, tried our first chifrijos (my favorite Costa Rican dish – made with pork, rice, beans, salsa, and avocado!), and met a local wildlife volunteer who invited us to their sloth rescue!

Tirimbina Nature Reserve, located at the Sarapiqui river – the reserve was huge and had amazing hanging bridges. It was our personal favorite!

Parque Nacional Juan Castro Blanco – We had to see a cloud forest!! This was a high altitude cloud forest with a beautiful lake! There we got caught in a ton of rain!

Braulio Carillo National Park – Another large reserve with a lot of wildlife!

Arenal Observatory Lodge – easy hiking close to La Fortuna. Not a ton on it, but I could see it being popular with older, younger, or less experienced hikers.

Pocosol (Children's Eternal Rainforest) – a very local and highly recommended nature reserve (the largest private reserve in Costa Rica!). It requires a 4×4 vehicle to access. We decided to rent one for a day from a place right in town to make it out there. We probably looked pretty weird using two rental cars. Hahaha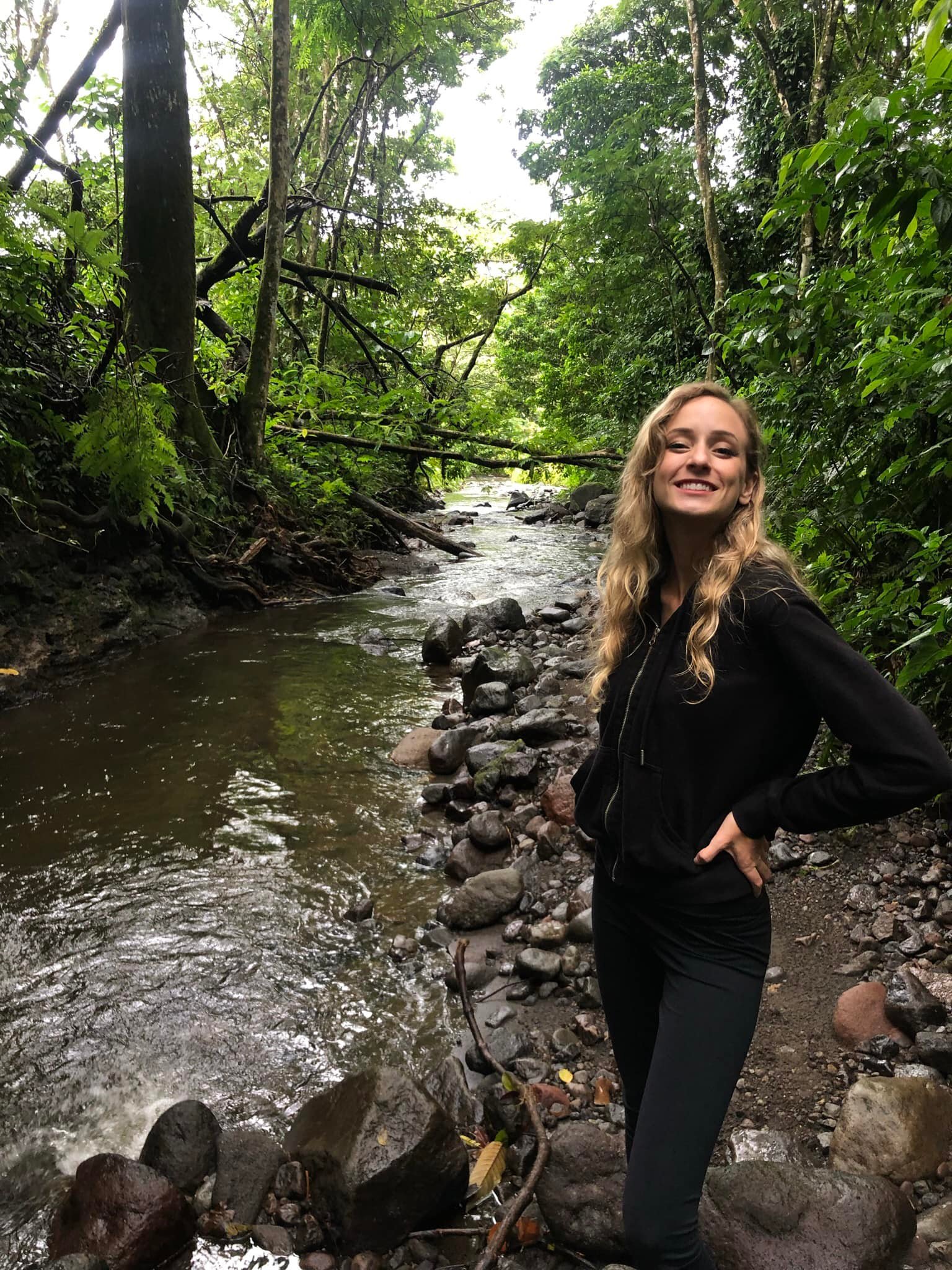 We adored the hiking, found the driving to be mostly pretty safe… but we were honestly disappointed in a way by Costa Rica. Every single activity was SO expensive. They are absolutely milking their tourism… And Costa Rica isn't the cheapest place as it is between accommodations and car rentals. But think minimum $15 per person, sometimes more, for short 1-3 mile trails. Each time. It really added up. 
And the wildlife was… it was ok. Nothing like some of the places we had experienced. Maybe we're a bit jaded after visiting Asia and Australia. We found out later that much of Costa Rica had been destroyed for farmland, and only re-built and preserved once they realized the value in tourism. And while this is important and we'd happily pay to keep forests intact, the untouched, virgin forest has largely been disturbed and destroyed… despite being sold that Costa Rica is an undisturbed ecological paradise.
I'm sure we'll get some heat for saying that, but I think sometimes it is important to have realistic expectations when traveling. I think if we had expected this, we wouldn't have been disappointed, because it takes some learning and reacting to figure out why things are the way they are sometimes!
Anyways, that's it for now! This was a slower month for us… but also very relaxing. The videos definitely do this one more justice than the posts!