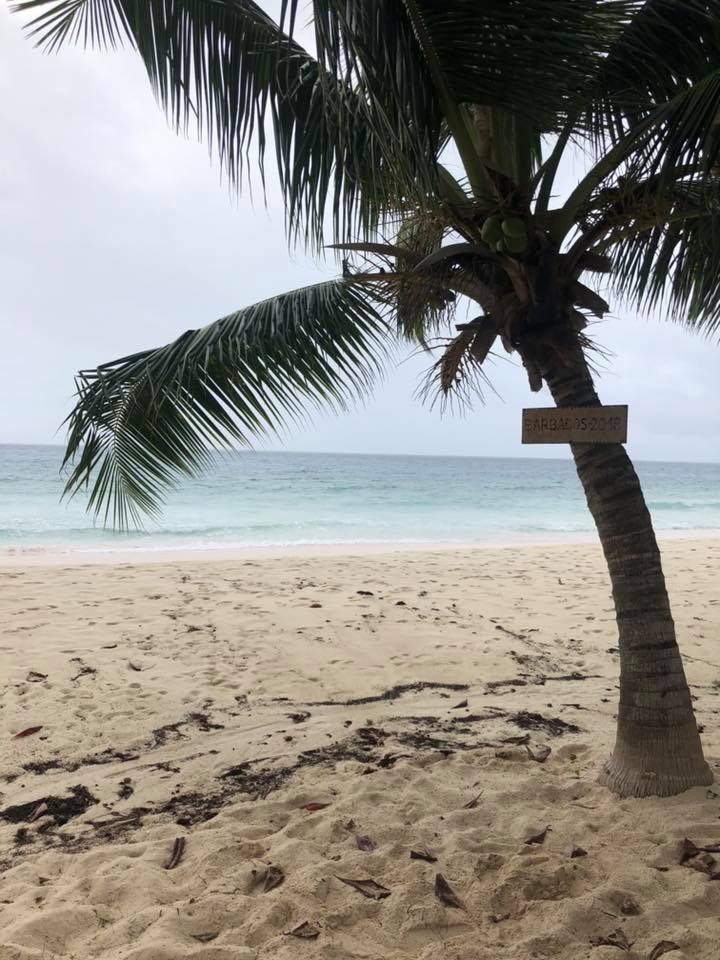 Glad to be back to island life!
Our original plan after Europe and our stop through Florida was to head down to Costa Rica for the last two months of our trip. Unfortunately, Costa Rica doesn't have a guarantee of good enough internet to work on. So after a lot of research, we found another Caribbean island to visit: Barbados!
Our first week here has been slow. It's still the rainy season, and oh man, does it rain! It's about 90 degrees and extremely humid at all times. And we have no AC, just jalousie windows! It's quite the change in weather. We love it, but it is taking some getting used to.
The people here are EXTREMELY nice, probably the nicest we've met on this trip, and ever! Bajans have a reputation for being friendly, and no one is lying about that! Our Airbnb hosts are amazing too; they're a nice retired Bajan couple that loves to check in on us and goes out of their way to make us feel at home.
On the downside, our Airbnb is not in the best location! It looks so close to the ocean, stores, and a nature preserve, but it turns out the only way out is down a treacherous road with huge cliffs on either side, no sidewalks, and no way around it for a mile (down other sketchy roads) on either side.
And it also turns out that Barbados is currently at an economic turning point, and things are extraordinarily expensive here. Seriously, the grocery prices here put Hawaii's grocery prices to shame. So I'm not sure if we'll end up renting a car or just continue playing frogger on that road. 😂 Don't worry, mom, most people are really cool in traffic and slow down for pedestrians!
Last week we made it to the beach, and even though it's rainy, it is so amazingly gorgeous! White sand beaches for miles! We also walked to Bridgetown (their capital) on Saturday and walked around for miles! We went through a few of their markets, which were insane! I'm happy to be back on an island regardless of our tricky location!