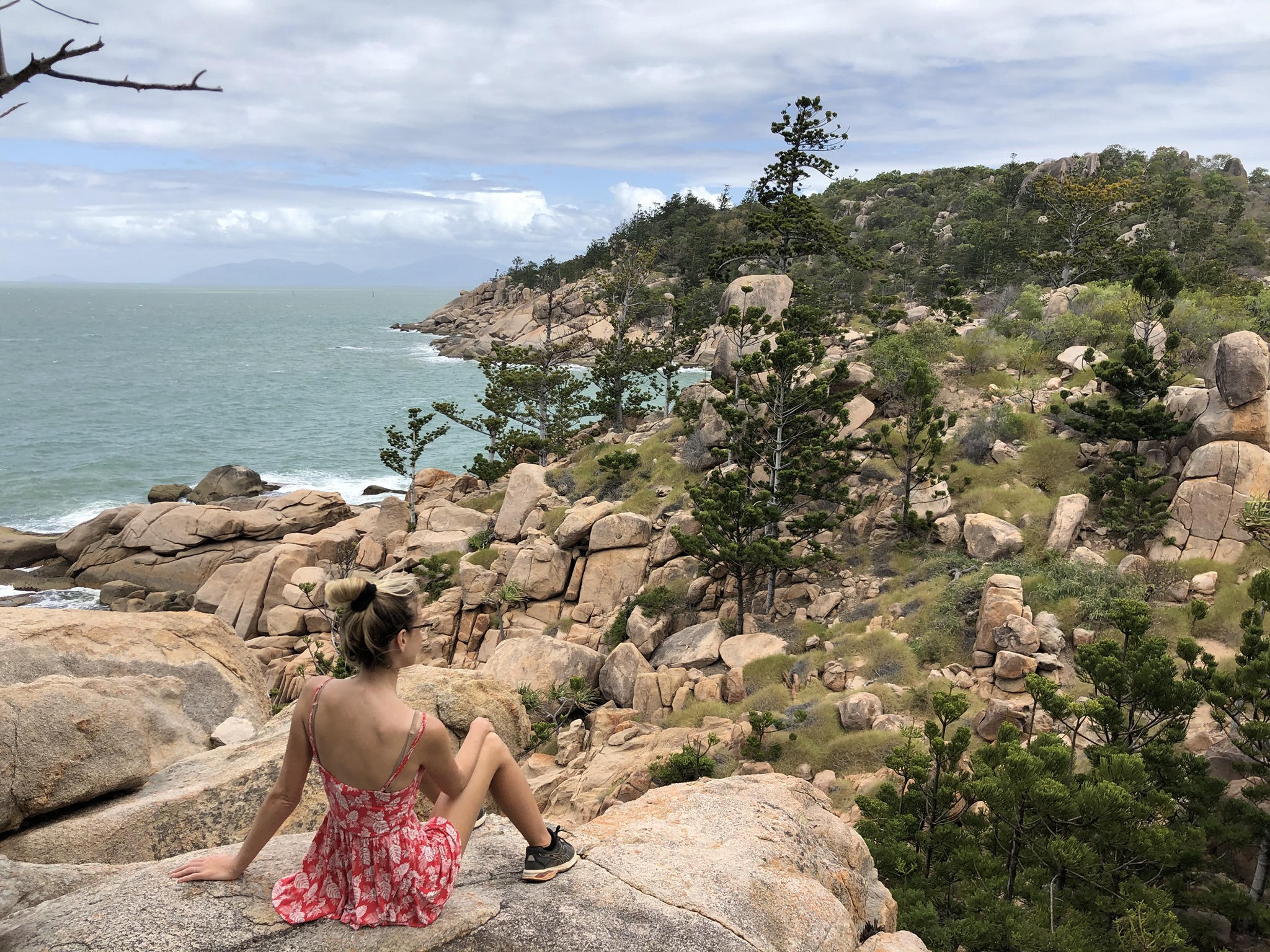 It has a magnetic pull...
We spent the last two weeks(ish) revisiting Magnetic Island! 
It's not actually magnetic, but they call it that because it has a "magnetic" pull on people, drawing them back in! I guess we're those people because we ended up going back and falling in love with it even more the second time! 
We actually filmed our first "vlog" (video blog) of an entire day of our trip where we fed wallabies, found wild koalas, bats, spiders, etc., and hiked across the entire island! So if you want something more in-depth than a Facebook post, check that out. I swear I'll get more of Alan in the next one… after I finished the video, he was absolutely stoked that we had recorded that day. I think we will be transitioning to more video-oriented updates in the future, as opposed to photo/text ones. Despite looking like major goobers with a camera in our faces, it's actually pretty cool keeping a video diary. lol. 
Anyways… for the actual description of what we did the last couple of weeks… We spent it totally relaxed, aside from a little extra work-related stress from Alan's big promotion! We loved waking up and falling asleep (we go to bed in the early evening here in Aus!) to tons of birds and kookaburras calling! 
Magnetic Island has the biggest wild koala population in Australia, rock wallabies that you can feed, tons of amazing wildlife, relatively clear water, and beautiful landscapes. So, we spent a few of our days trying to find wild koalas, feeding the rock wallabies that were quite close to where we were staying, walking up a path perched above the ocean and watching tons of sharks and rays that would jump out of the water
At nighttime, we had a huge white-lipped tree frog jump on our window and would listen to the fruit bats chattering. We also found tons of snakes, stick bugs, butterflies, a few echidnas, those jerk green ants, explored an abandoned hotel I don't think we were supposed to go to. 

On our very last day, we took out a kayak that the Airbnb hosts let us use… it was awesome. We spent about an hour paddling over gorgeous corals, neon turquoise giant clams, fish, and saw tons of reef shark dorsal fins poking out of the water. I was definitely trying not to tip over because of that.. meanwhile, the boat was murdering Alan's back, and he was rocking it like crazy and giving me a pretty much nonstop heart attack. We wish we had gotten to do that more.. why did we wait until the last day?!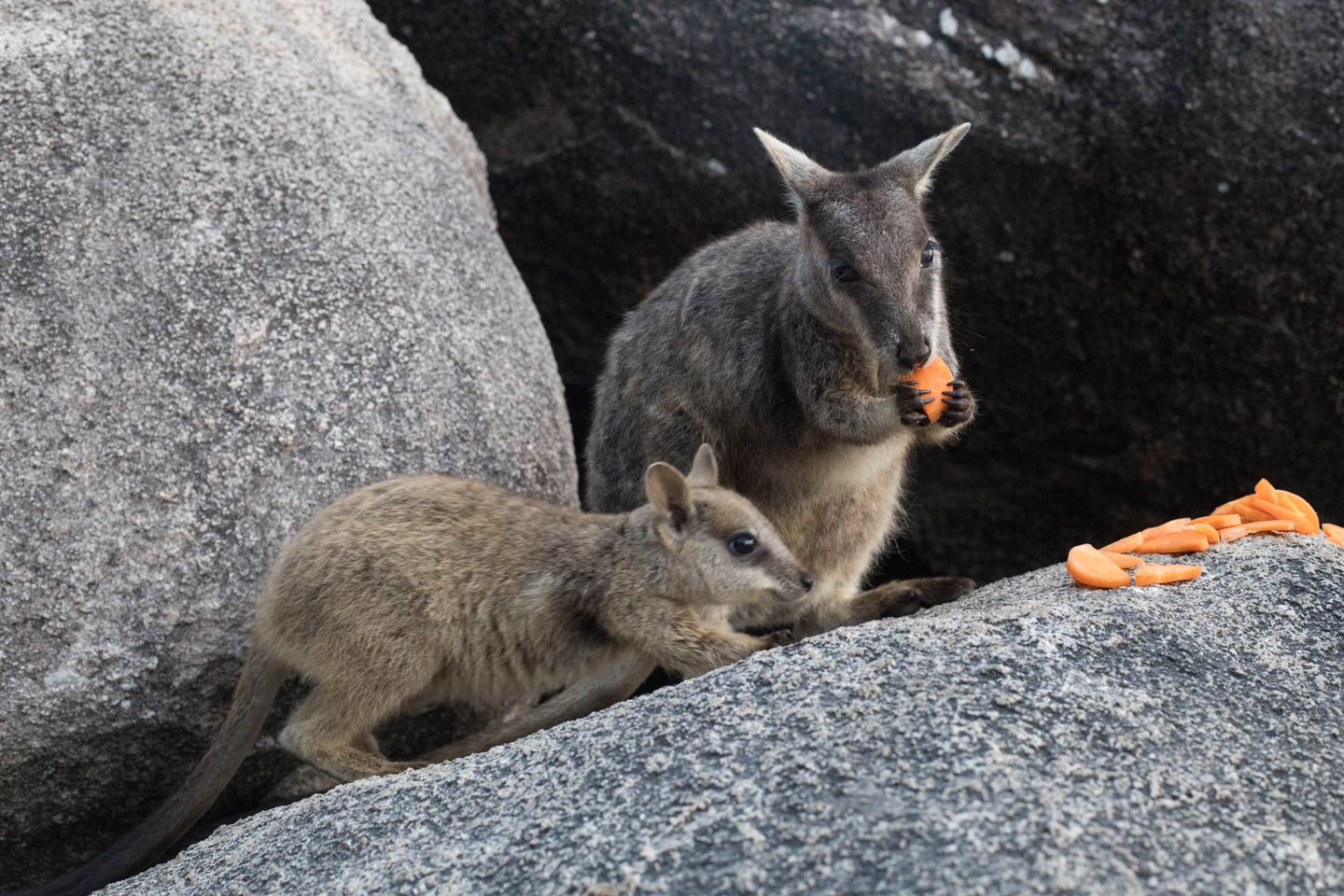 Now we're back in Cairns for a couple of days before taking off to Darwin again… I'm dreading that bumpy flight..
We're using Darwin as a launching point for our next leg of our journey, which I'm sort of doubting after our Airbnb hosts literally called us minutes after we left giving us more warnings and tips than they already had!
Not sure what we're getting ourselves into with this one.. lol. Alan has had to work late a lot lately, but I'll do my best to get a video up from Cairns and do another one (or few… there are a LOT of things I want to do!) in Darwin!