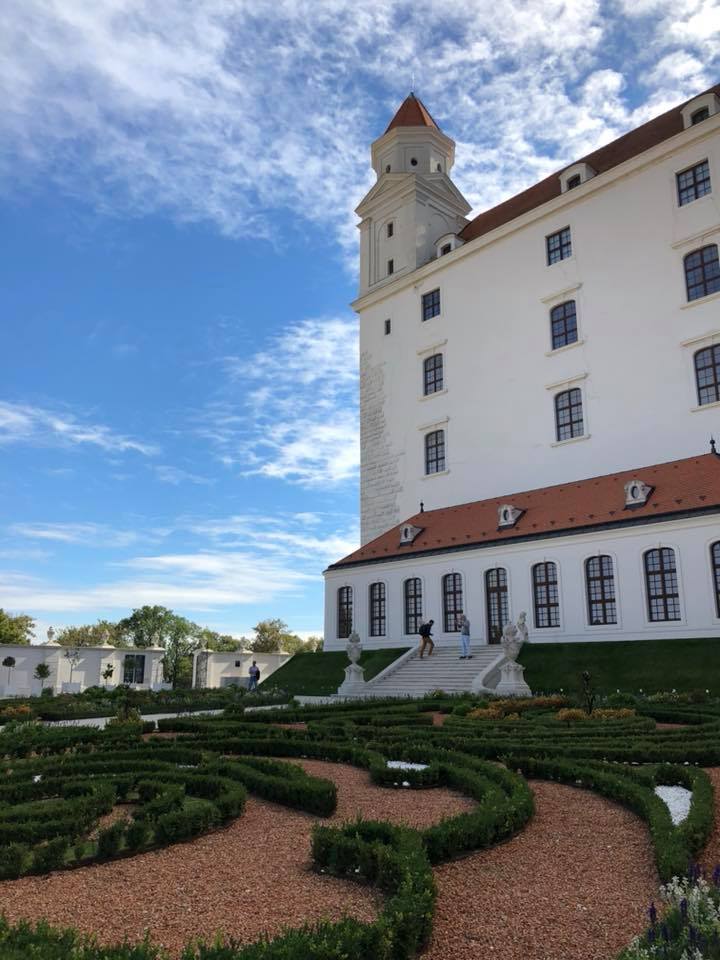 A small, but rewarding city...
In my last post I mentioned that our original plan was to head West through Austria, and spend time in the Black Forest for the fall foliage… but instead we found ourselves a bit north in Bratislava, Slovakia! It was a short ride there, and we spent just four days in the city!

Our Airbnb was surprisingly nice and located in an office building, a 10-minute walk from Old Town. Fortunately, Bratislava is a small city, so four days was plenty of time to explore and see everything!
Slovakia was another spot that exceeded our expectations. While there we walked all around the castle and old town which was super pretty! On the way down from the Bratislava Castle we stumbled into a Cat Cafe where we got some coffee, pet some really adorable cats, and met a really nice local man who we chatted with for about an hour. The cafe owner was also extraordinarily nice! They have never had American visitors and after we purchased our magnet (which I began collecting at the start of our trip, thanks to inspiration from our Hawaii roommate!) he even gave us some post cards and stickers!!
The next day we were looking to somewhere to eat, and we've learned to avoid the tourist hot spots. A reddit search led us to an *amazing* local restaurant just out of the Old Town! I'm going to dream about those potato dumplings. They were filled with sour cream, goat cheese, bacon, chives.. YUM! One of the best things we have eaten for sure! 
On Saturday we had planned to make a day trip out to Vienna, but we woke up and just thought: "No, I am WAY too exhausted!" I think the constant moving around is starting to wear us down a bit. 😂 So instead of our day trip, we had a nice relaxing Saturday in town where we revisited that restaurant, explored the outskirts of town and a beautiful park, then went for some dessert at the cat cafe. We finished off the day and watched another spooky movie! 
On Sunday we hopped on a very delayed and crowded train to Prague.. it was so crowded we sat on the floor for several hours hahaha.  
More updates to come from our next destination… the Czech Republic! 🙂