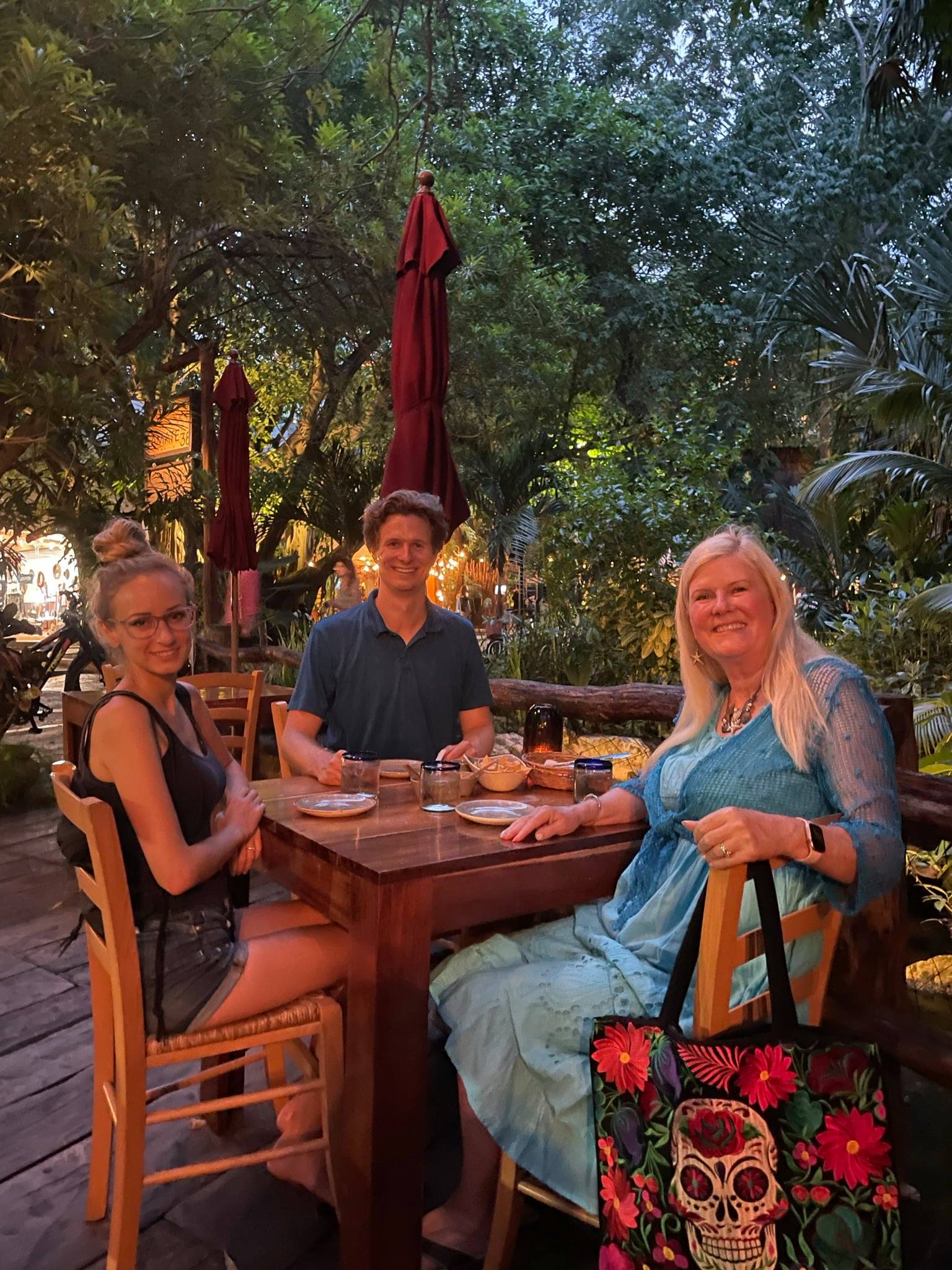 Touristy, but oh so much fun!
I had written up an entire update TWICE, and both times I got an error, and it was deleted. So I'll keep this one short and sweet… because my patience is gone, and I filmed most of it anyway!
After Cozumel, we caught a ferry 30 minutes to Playa Del Carmen, which ended up being our favorite spot we visited on this trip to Mexico! It IS touristy, but they had great food, great activities, and a huge & lively pedestrian walking area that we very much enjoyed as people who just don't love driving!
We only spent 2 weeks in Playa Del Carmen, but we crammed in a ton of activities during that time to make the most out of our time with Alan's mom! We made a day trip out to Tulum, where we visited the Tulum Ruins, Gran Cenote, and Casa Tortuga – a cool spot with 4 swimming cenotes to explore! We honestly did not love Tulum itself, but it still ended up being one of our favorite and most memorable days on the trip!
 While there, we also visited Chichen Itza, which we thought was just amazing and rightfully earns its place as one of the seven wonders of the world! It was a bit of a journey to get to and several hours there and back, but if you're even questioning it – just go! You won't be disappointed.


The complex this site is located on is MASSIVE. There is so much to explore, we spent the entire day roaming around. There were so many different sections, there were shops, and even some locals roaming about that weren't trying to sell you anything, but rather just share a bit of the history!
The absolute highlight of the trip was catching a boat out a couple of miles into the open ocean and hopping in the water with dozens of whale sharks!!! They. Are. HUGE! And the tour company we went with was the BEST! We were the first group to get in and absolute last ones out there and got so much time in the water with them! You could really tell the company putting it on loved their job and cared about the animals as well as the experience of their visitors. You do have to wear life vests, even as an experienced swimmer, which I am usually pretty disappointed about, but it's so far out in the open ocean that you need to be able to be seen easily, and you'll want to be if there's literally any amount of drift.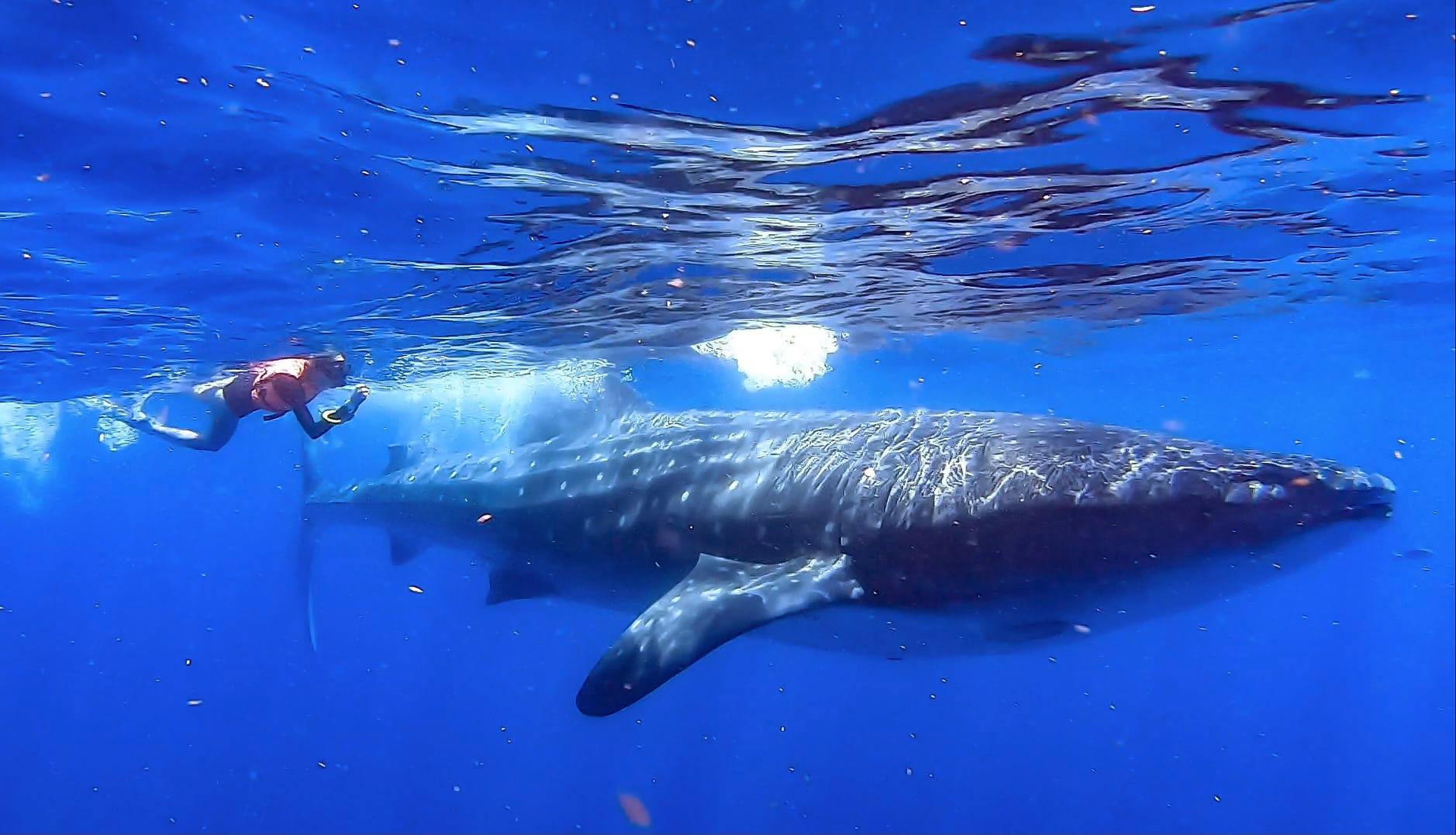 Our big activities were really restricted to the weekends, but on weekdays, we loved exploring Playa Del Carmen's "5th Avenue," which is a huge and lively pedestrian area. There is also some great food in Playa… if you ever need a couple of good spots, we found some amazing barilla at seriously one of the best places we have EVER eaten and I will forever dream of their queso fundido! Lol
After 2 weeks with us, Alan's mom had to head back home! We left Playa not long after for our next spot! To come in my next post! Also sorry I'm so so behind on the videos… I finally figured out how I want to deal with the tech issues, but things have been CRAZY and our plans have changed a LOT. We've been to 3 spots in the last month… about to be 5. lol