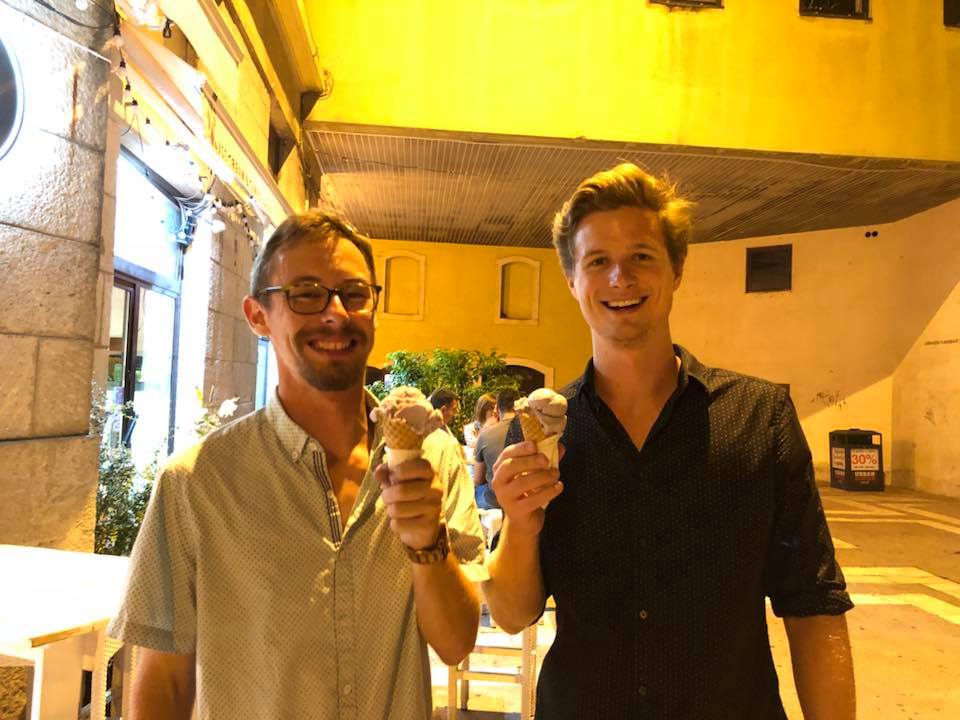 A trip to Hvar, too much food, and seeing off Leif
We've been enjoying Split! Our new Airbnb is very comfortable, and the old host is still trying to trick us into giving back the refund we received, from his own cancellation policy. 😂 This was the first problem we've encountered on Airbnb and it has been a bit of a wild ride… Hahaha. 
Anyways, petty issues aside, we visited a gorgeous forested beach and spent time relaxing. We also did a hike up to a great overlook of the city! 
For Leif's last weekend, we went out for a fancy steak dinner. It was sooo good. 🤤 They had truffle potatoes that I'm going to dream about. Personally, I was stuffed after this point, but the boys got way more food… like seriously so much food. They kept going back for more.. And more.. And more. I can't stop laughing at it. Then we watched another massive lightning storm roll in over old town Split! I will never forget these insane electrical storms that roll in nightly over the city.
Speaking of food, Leif and I have greatly enjoyed prepping these little Goji berry tea and honey popsicles throughout our time in Croatia. The ingredients here have been insane… I really wish I knew where to find food like this back home!
The next day, we caught a ferry to Hvar and spent a few hours exploring Stari Grad. After returning, we met a couple of very nice local girls and then had what was probably a 2-hour conversation with an awesome Bulgarian man about our age! We went home so Leif could pack up and go back home. We are definitely sad to know he's leaving… but it was awesome having him come visit!
More updates to come! There isn't a ton to the cities here, but it sure is nice to take things a bit slower. 😌