We've waited so long to come here!
Hola from México!
Super excited to finally make it here! Being from California, Mexico has always been our next-door neighbor! So it's somewhere I've always wanted to visit!
After Maui, we pretty much had to be right back out of the USA and in a hurry so that we could meet the requirements to get the FEIE this year (a special tax arrangement for Americans living abroad). And we made it! From Maui, we caught a flight to Denver and then right back out to Mexico. It was a long, not very fun travel day, but we had no delays or anything!
And we arrived right here in Cozumel! A small island in the Mexican Caribbean and a major diving destination. If you could not guess why we picked it – it was because of the diving!!
My first impressions… the locals are awesome! I seriously love how friendly people have been towards us here. I've also discovered my Spanish is extremely rusty. I guess that makes sense… but I am a bit disappointed. I spent so much time studying it and only needed a couple of classes for a minor in Spanish… I felt like I was really getting close to proficiency, but because I never got to use it, it's almost gone! Spoken Spanish, anyways.
To lament my loss of language skills, we've been drowning ourselves in tacos (the al pastor here is so delicious, I can't believe I have never had it before. And that fresh pineapple on top? chef's kiss).
The other day it rained so hard sideways that our 3rd-floor apartment flooded, so we spent a couple of hours creatively battling a flooding apartment. And failing hahaha. We've also met a few cool fellow travelers on Facebook groups and stuff, and tomorrow we're taking our first trip out on the water for some snorkeling/free diving!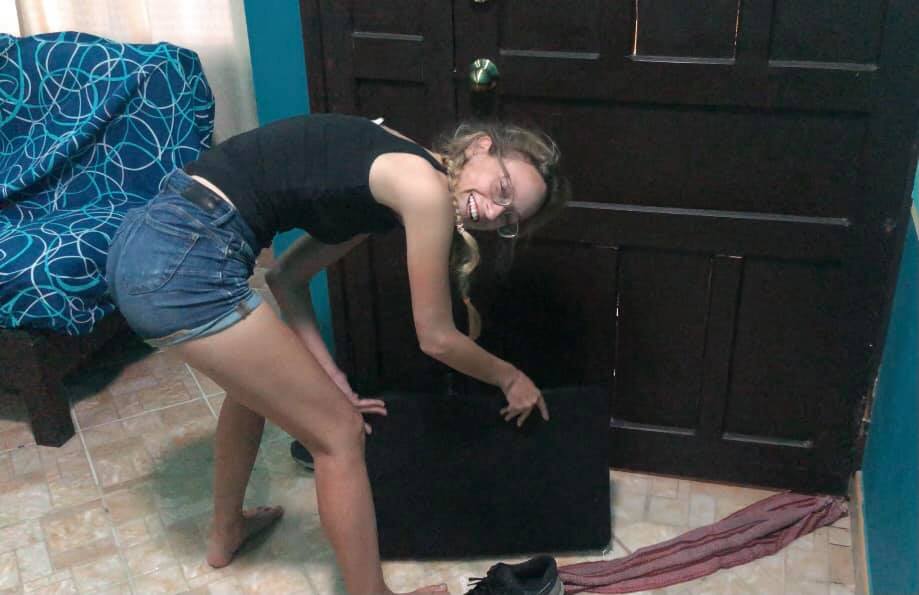 Not much else to say about it, and I've failed at taking photos, but I'm trying to make more frequent updates! So here it is!
&& If anyone has recommendations on tasty Mexican snacks/foods/candies to try, please send them my way! My friend used to bring me back these little coconut Mexican flags when her family would go on trips here… I was obsessed with them and have not been able to find any since!!