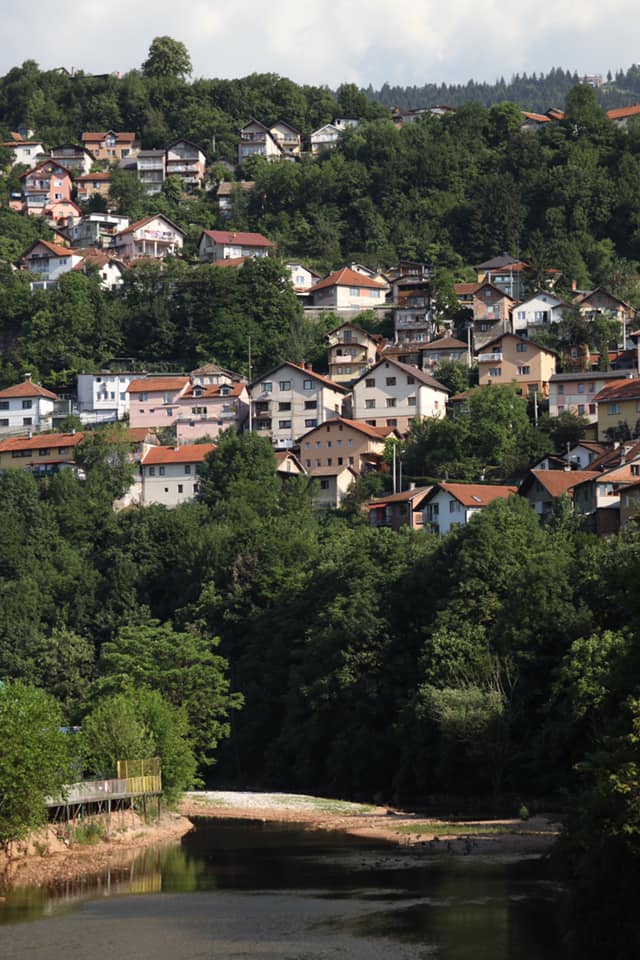 Loving Bosnia and Herzegovina's capital city!
Just got done with our 2 weeks in Sarajevo, the capital of Bosnia and Herzegovina! 🇧🇦 We were a little nervous to go, given its recent history of war and some negative things about it posted in online guides, but we found the exact opposite to be true of what we read. It was beautiful! 
The city is set in the Dinaric Alps! Extremely friendly people (managed to make a few friends in our short time there!), an awesome mix of cultures, and a very turbulent, but interesting history!

I won't go on about the older stuff (Google will tell you everything you need to know lol) but around 30 years ago the entire city was in a violent siege… and reminders of that are still everywhere today. Any old building was still covered in bullet holes, scars were left in the ground from explosives, massive cemeteries that have headstones from that period of time… all alongside more traditional memorials. We've never been anywhere like it… 
But sad history aside, it is a gem of a place and it was so nice to slow things down a bit after last month!!! We spent so much time strolling around the old town, eating all of the Bosnian cuisine, finding walking trails around the mountains!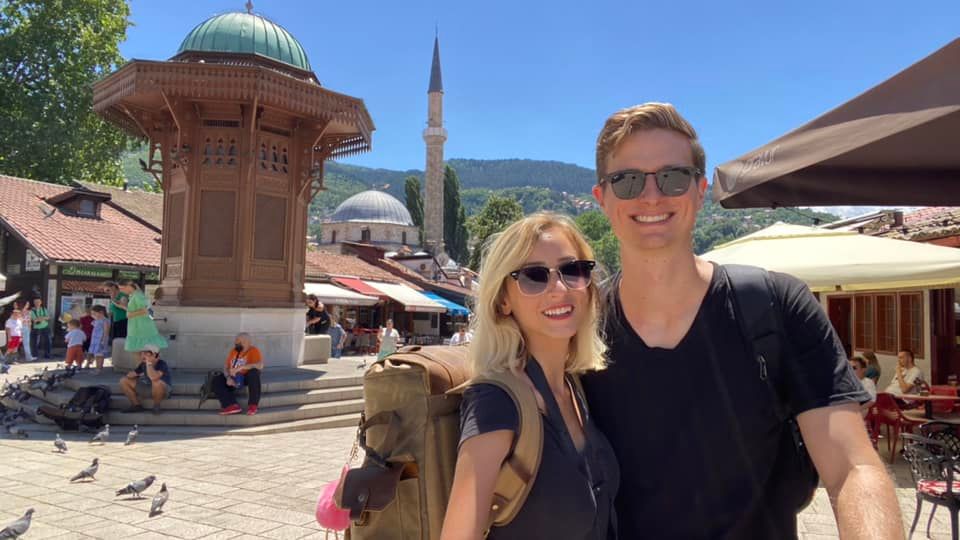 Don't want to drone on and we felt like our time there was well documented in our video, so here are the memories I'm writing down for myself:
-finding the cutest little kitten and rescuing it off a wall 
-taking the cable car up into the mountains and seeing the ruins from the Olympics held there in the 80's 
-getting iced hazelnut coffee almost daily lol 
-the chicken skewers and risotto (and awesome staff) at Klopa 
-trying out a random cafe that had the most amazing pizza and befriending Tarik, the waiter who was down to just chill and hang with us lol. 
-accidentally finding a trail into the mountains with an old Ottoman bridge and the most amazing views!!! 
-feeding the (chaotic) pigeons 
-making a list of Bosnian foods to try and hunting them all down (probs gained 10lbs this week lol) 
-roaming the antiques shops with beautiful fabric goods, hammered metals, and other little knick-knacks 
-meeting a group of kids who showed us how to get into an abandoned Austro-Hungarian barrack… then told us their parents' stories about the war. 
That's all for now! On to the next spot!