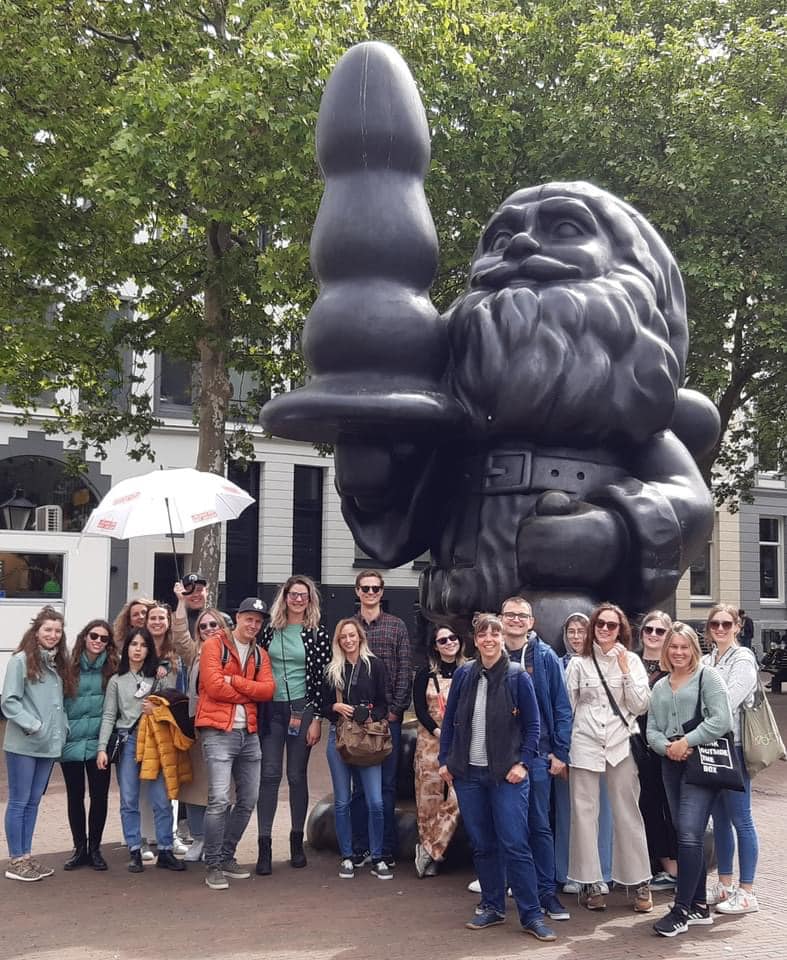 Our friends show us around Rotterdam!
Had a fun few days in Rotterdam!!! Rotterdam was completely destroyed during WW2, was rebuilt, and is now one of Europe's most modern cities! And wow, it's crazy modern!! And has some super cool architecture & art!
While visiting the first day, we got to check out the cool cube homes & grab lunch at the massive Markthal (food hall, shaped like a horseshoe) with our friend Aimane, who we met almost a year ago in Mexico! I (as per usual) forgot to get a photo. Thanks again for meeting us and getting duck burgers!! That was a neat place to try!
The following day, we met up with our friends that we made in Bonaire, Andrea and Alex! We joined them for a city walking tour, which we really enjoyed & we learned a lot about Rotterdam!!! I'm planning to do more of those in the future!
Then we tried some Surinamese food at one of their favorite spots, had some of the fanciest coffee I'd ever tried, and got to see some cool buildings and beautiful parks! Andrea had to head to work, but we spent the rest of the afternoon with Alex in the popular Katendrecht neighborhood chatting over drinks! Luckily Andrea is very good about remembering pictures, so we got one with them!
The following day, we didn't do much else, woke up late, moseyed around the city, stopped in a candy store because our friends were shocked we didn't like black licorice (esp the salted version)… so we decided.. what the heck, maybe there's something we're missing and it's different here?? 
Nope. No. Nuh-uh. 
We tortured ourselves through maybe 12 kinds of it. It was all awful… I shudder thinking about it. I guess our American palate is just unrefined lol.
On the upside, there was a lot of great food to wash it down with. We had some pretty dang good Thai and other Asian cuisine our friends recommended! Then we caught a nice sunset and fell right asleep after walking nearly 30 miles this weekend. Lol!
I foresee more trips to Rotterdam in the future; it's a fun city that we did not spend nearly enough time in!!!


Until then we're on to the next spot!