Exploring the capital of South Australia
After our scenic drive along the Great Ocean Road, we ended up in Adelaide, ready to relax a bit. Although we missed some of the things we wanted to see while visiting South Australia, Adelaide proper turned out to be quite pedestrian friendly! 
Adelaide was a bit of a foodie city!!! I was shocked by how good the food scene was. One of our first stops was The Adelaide Central Market. There we tried quite a few things, but we recorded them by video, so I will leave you to watch that if you're interested!

Then we went on a walking adventure and did a tour of Adelaide. We explored the Central Business District (CBD), the Himeji Garden (which made us feel like we were right back in Japan… except for the bright blue pond water! Wow! It was just like the Blue Lake!) When we made our way back towards the city center we tried some local chocolates – everyone said you had to! I thought they were a little overrated, but it's the experience right?
Then we went to the South Australia Museum. It was probably my favorite thing we did here. It has an impressive collection of artifacts from Aboriginal Australian and other Austronesian cultures. Some pieces were tens of thousands of years old! And a lot of the items displayed were very unique, I had not seen anything like this museum before!
One evening, while on our walks we saw a HUGE amount of bats flying around. It was absolutely crazy. It was like a "bat-nado" hahaha. As we wrapped up our stay, we explored the Adelaide Botanic Garden. With the season reversed in the Southern Hemisphere it was late fall… so we got to enjoy the beautiful fall colors!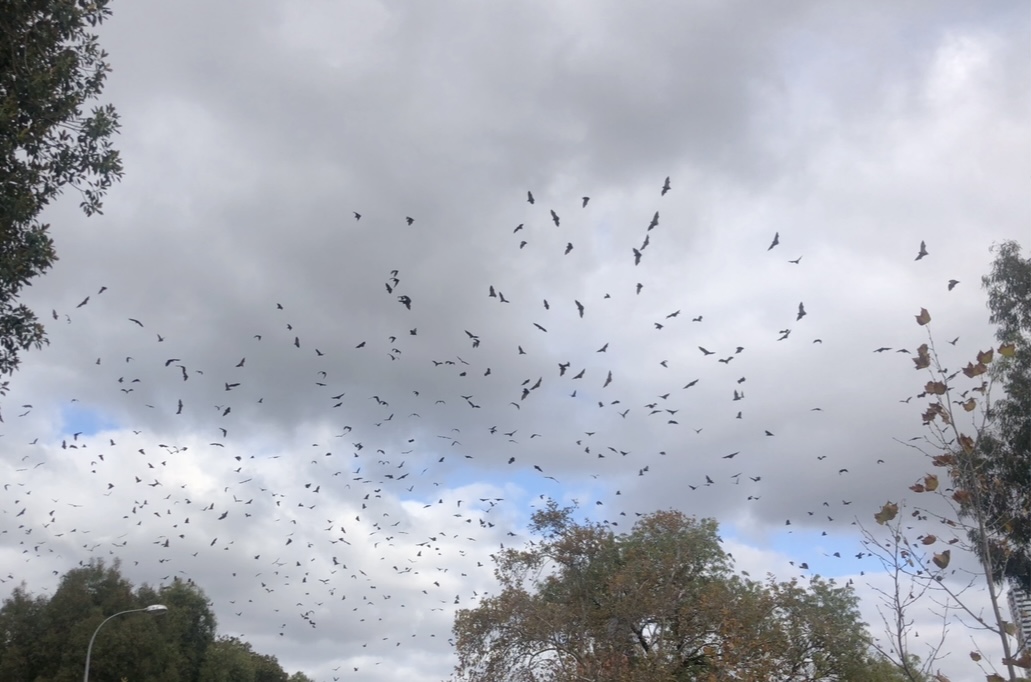 We definitely did not get to see all that Adelaide or SA has to offer. We spent a lot of time trying to figure out what the heck to do next as our visas were likely not going to get approved to stay any longer… and covid travel is whack.

Our next post we will let you know, it was a big and pretty difficult decision for us!