A calm 2 weeks in Kyoto...
We spent the last 2 weeks in Kyoto! After a 2-hour Shinkansen (bullet train) ride with no seats because we managed to travel during Japan's biggest holiday, we arrived from Tokyo!
We ended up staying in a hotel instead of an Airbnb for this leg, and it was nice to mix it up and have breakfast made for us every morning!
Kyoto is nothing like I expected it to be. Most of the city was pretty uninteresting… until you got into the hills/mountains surrounding the area! The hills were filled with beautiful shrines and temples. 
We really liked the very famous Fushimi Inari Taisha shrine, which is a massive complex of shrines with trails that go up into the mountains lined by thousands of vermilion torii gates, and the less famous Otagi Nembutsu-ji, which has over 1200 unique stone Buddhas.
We visited the bamboo forest and Monkey park, which had a great view of the city and tons of semi-wild (wild but fed) monkeys. We also visited an otter cafe in town and got to play with and feed otters. They were SO STINKING CUTE. Seriously, I couldn't even handle how adorable they were.
One of our last days there we caught a train out to the middle of nowhere and enjoyed a nice hike. It made me want to explore more of the area because there were so many beautiful rivers and forests we missed!
Our last morning in Kyoto we ran out to the Gion district. That's the area with all of the beautiful old buildings and cobblestone roads you see in all of the Kyoto photos, which we had only passed through. During the day it is absolutely packed with tourists, but in the morning it was peaceful and quiet so you can really take it in!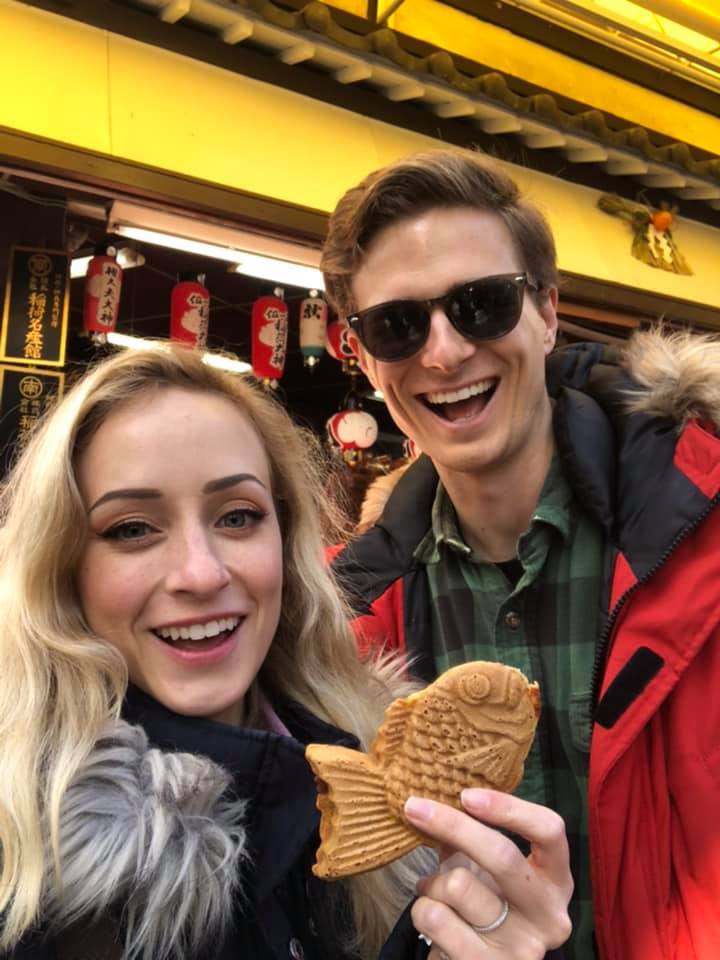 We hustled back to catch a train; we had a flight out of Osaka the next day, so we decided to stay the night there and visit their aquarium for our last day in Japan! The aquarium was amazing! It's the world's largest aquarium. They didn't have a ton of variety, but they had a massive central aquarium with sharks, whale sharks, manta rays, countless other rays, and more! You'll just have to see the photos! I'm pretty sure Alan wanted to move in there!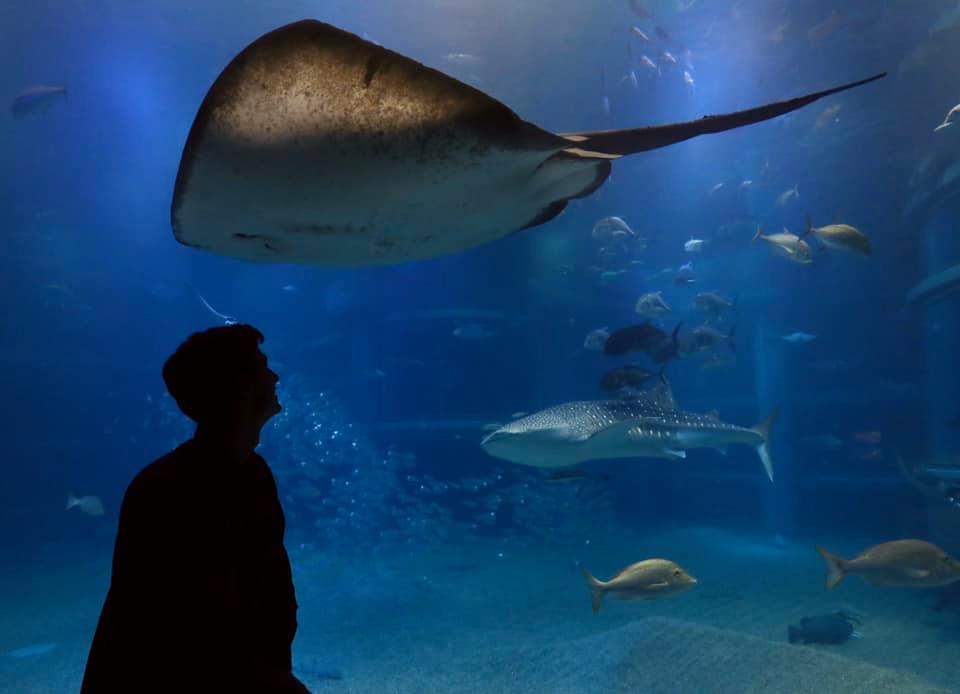 Japan gave us an awesome 6 weeks. I'm going to miss the people, weird Japanese stuff everywhere, delicious food, and eating ungodly amounts of pocky! I'm not going to miss the freezing cold weather and dry air though!
Hope you enjoy my scatterbrained post/summary! It's a couple of days late because we've been so busy, and I'm typing this in a hurry so I can get it up before bed and not make it even more late.