The gateway to Australia's outback!
Welcome to Darwin! This is the capital city of Australia's Northern Territory – known for its diverse wildlife, beautiful National Parks, amazing museums, and multi-cultural experiences! After spending several weeks here in Darwin, we decided to put together this list of the 20 best things to do in the city, from adventures in the expansive National parks to relaxing in the small city! We hope you find something cool to add to your Darwin itinerary.
Kakadu National Park is the largest National Park in Australia. It is actually a couple of hours outside Darwin, but it is an absolute must-see for tourists in the area. Kakadu has a variety of dramatic landscapes and ecosystems, including rainforest, wetlands, mangroves, and woodlands that host a huge amount of biodiversity and wildlife.
In addition to Kakadu's stunning nature, it is also a renowned Aboriginal cultural heritage site. The park has been inhabited by indigenous Australians for tens of thousands of years and has a huge number of Rock Art Sites, some of which may be over 20,000 years old!


The best way to visit Kakadu is to go on a camping trip! The National Park has a variety of Camping Sites, which include powered and unpowered sites for caravans and facilities that vary by site. Additionally, there are many Kakadu Tour Options available, some of which include overnight trips to the park!
2. Litchfield National Park
You can easily make a day trip from Darwin to Litchfield National Park, which is only about an hour's drive! Litchfield is a popular place to take a swim in a waterhole beneath a stunning waterfall, explore the huge variety in natural environments on one of the many walking tracks, and admire some of the largest termite mounds in Australia!
Much of Litchfield is accessible by a 2WD vehicle, but you can visit even more sites with a 4WD!
Don't feel like driving yourself out there? There are many guided Day Tour options too!
Crocosaurus Cove is a wildlife experience right in the heart of Darwin City. It's a reptile house that lets you get personal with some of the wildlife, and its star attraction is the infamous "Cage of Death", which lets you swim with a massive saltwater crocodile!
4. Adelaide River Jumping Crocodile Cruises
Don't miss one of the "spectacular" jumping crocodile cruises while visiting Darwin! There are a variety of cruise options! I recommend the Jumping Croc Cruises that take you on the crocodile-infested Adelaide River for an unforgettable wildlife encounter!


Most of these cruises run only during the dry season, from May to October. If you're in Darwin during these months, be sure to hop on board to watch the crocodiles spectacularly leap out of the river in hopes of reaching a tasty snack!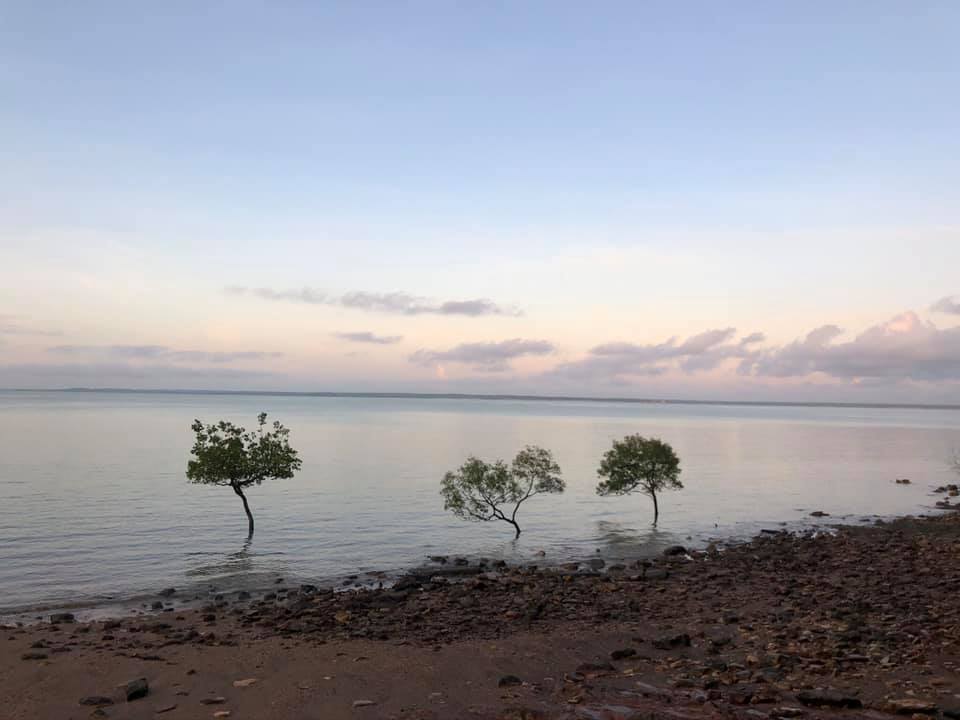 If you're in Darwin, the Esplanade is hard to miss! It is a walkable and free attraction adjacent to the Darwin CBD. It has the large Bicentennial park, including the Cenotaph War Memorial. It also has several walkways down to the beach, waterfront, and Doctors Gully.
If you need something simple and relaxing to do while visiting Darwin's city center, don't miss this spot. It is gorgeous!
The Darwin Waterfront is in the heart of the city! There is a free recreational lagoon for visitors to safely swim in, as well as an inexpensive wave pool. There are also many shops, hotels, and high-end restaurants to enjoy while visiting the Darwin Waterfront!
7. Mindil Beach & Sunset Markets
The famous Mindil Beach Sunset Markets only run during the dry season, from April to October. From 4 pm to 9 pm in these months, you can find plenty of food stalls offering uniquely Australian dishes like kangaroo and crocodile! You can also shop for local arts and crafts and enjoy the live performances!
8. Territory Wildlife Park
The Territory Wildlife Park was one of our favorite attractions while visiting Darwin! The park is a unique hybrid between a natural park and a zoo! The exhibits are built right into Australia's gorgeous natural environment, and the park is home to actual wildlife in addition to the animals on display.
The park has a 4 km loop trail through the different habitats and exhibits, but if you don't feel like walking, there is a free shuttle that runs all over the park! Like many of Australia's zoos, the park lets you get up close and personal with some of the zoo's residents!
9. Fogg Dam Conservation Reserve
Fogg Dam is only about an hour's drive from Darwin and is a gorgeous nature reserve. It is a wetland that is home to an absolutely massive number of reptiles, birds, and other wildlife. In the wet season, it is one of the best places to safely spot wild freshwater and saltwater crocodiles. In the dry season, there are thousands of migratory birds that pay the wetlands a visit.
If visiting, be sure to adhere to the crocodile safety warnings. There are TONS of wild crocs here! Also, be sure to watch out for the massive water buffalo that call these floodplains home and pack lots of insect repellent!
10. Aquascene & Doctor's Gulley
Aquascene is a fish-feeding attraction right in the heart of Darwin. Every single day at high tide, thousands of fish come into this location for feeding. Here you feed the fish and enjoy the spectacle of thousands of fish coming in to feed!
11. Shopping on Smith & Mitchell St.
The Shopping Options here are slim, but there are some very cool shops in the Darwin CBD that are worth checking out! The shops have plenty of unique Northern Territory souvenirs, outback supplies, and Aboriginal arts and artifacts!
12. Nightlife on Mitchell St.
Darwin may be small, but it is well known for its pubs, night clubs, and bars! Supposedly the Northern Territory has the highest consumption of beer per capita in the world! So after a long and hot day in the city, you'll find no shortage of places to cool off with a drink!
Another Darwin attraction right in the heart of the CBD! Darwin's oil storage tunnels were constructed during World War Two, to protect oil stores in Darwin from being bombed. Today the entrance is right beside the Darwin waterfront and is an affordable attraction that lets you tour through the tunnels in a self-guided experience!
14. George Brown Darwin Botanic Gardens
The George Brown Darwin Botanic Gardens are a free attraction only a few minutes' drive outside of the city center. You can visit to learn more about Darwin's history, as well as about some native and tropical plant species.
The Stokes Hill Wharf is well known for its dining options, sunset views, and recreational fishing spots. It is located on Darwin Harbor and there are multiple restaurants offering fresh seafood dishes and alfresco dining!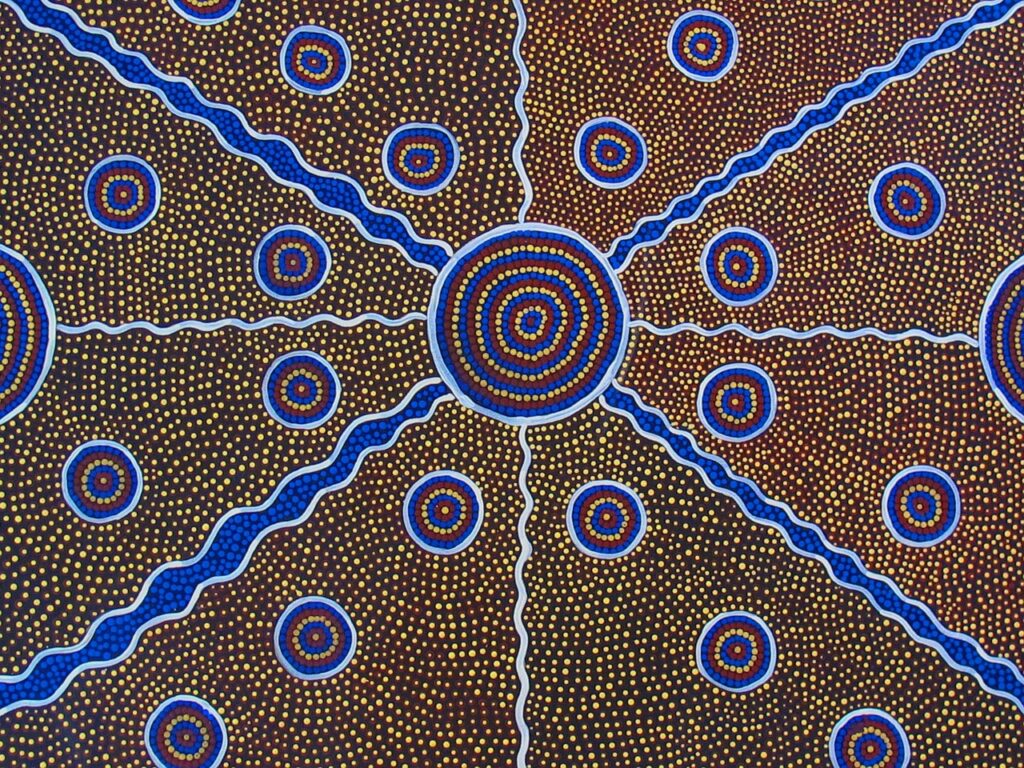 17. Crocodylus Park and Zoo
The Crocodylus Park and Zoo is only about a 15-minute drive from the Darwin city center. This park puts a huge emphasis on the conservation of wild crocodiles, having started out as a research and education center. Now, it is the only zoo in the Northern Territory that hosts exotic animals other than native Australian species!
The Tiwi Islands are a bit off the beaten track. They are about 60 miles off the coast of Darwin, and can be reached by plane or ferry. The islands are well known for their great fishing options, with many multi-day fishing options. They are also well known as a place to experience Aboriginal culture and crafts, with over 90% of the islands' residents being of Aboriginal descent!
19. Casuarina Coastal Reserve
The Casuarina Coastal Reserve has miles upon miles of stunning coastline to explore. The reserve is only about a 15-minute drive from the Darwin city center and is a great place to find migratory birds and wild turtles and go on a casual bushwalk.
Also on the reserve are World War 2 ruins to explore, a nudist beach, and an important site for the Larrakia people; Darwin's indigenous people.
20. Charles Darwin National Park
We hope you found this guide useful for planning your trip to Darwin! It may not be as popular as some of Australia's bigger cities, but we think any nature lover will adore this small city! Most of these locations are also featured in our Darwin City Tour Youtube Video, be sure to check that out too!

What do you want to do during your own visit?